All documents you upload to your DocHub account will be totally private by default which means they cannot be seen by anyone other than you, and you must be logged in to your DocHub account to see them. Also, no one in your DocHub organization can see documents uploaded to your individual account.

When you upload a file to DocHub, you'll see a Privacy toggle switch which will always be set to Private by default.
To adjust the privacy setting for a document after the initial upload, you can open one and click Share or Send

and click on Edit to adjust. You'll also see other sharing options such as inviting collaborators. See this article for more info: Share or send documents and PDFs.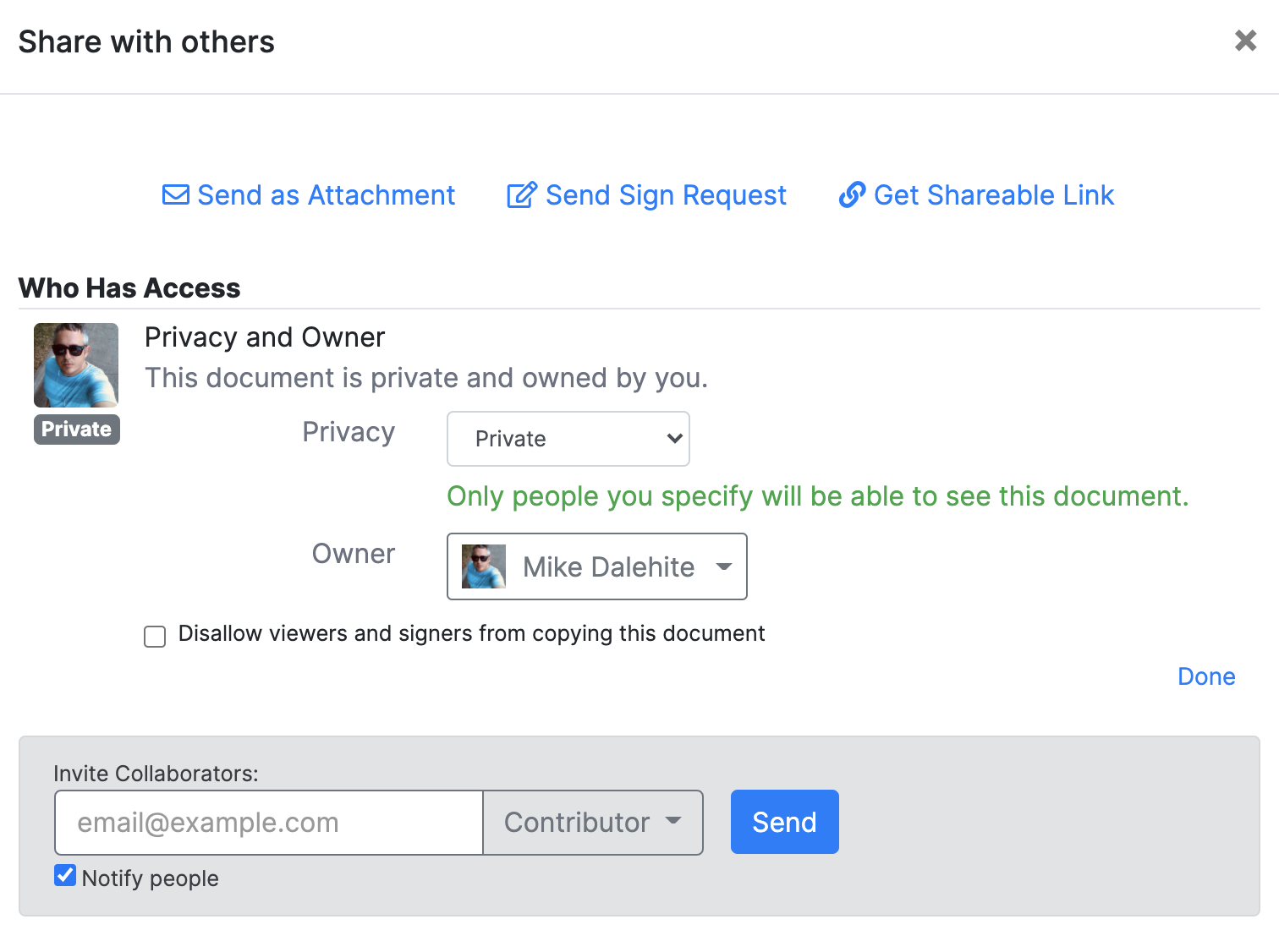 You can view our Privacy Policy and information about our data storage security at the links below:

https://dochub.com/site/privacy
https://dochub.com/site/security

Shared Document URLs
You have the option to publish any of your documents to a URL by changing the privacy setting to Public or by using a Share Link. Any Public documents will appear on your public DocHub page and in online search engines, but the Share Links can only be accessed by someone with the ultra-specific URL.

Organization Documents
When you upload a file to your DocHub organization, the default Privacy will be set to 'Private' where only Admins, Owners, Teachers, and Content Managers will be able to view the document (and edit). The other Privacy option is 'Organization Viewable' which allows Agents or Students to also view the document. See this article for more information: Organization Roles and Permissions.
When you are a member of an organization, no one in the organization can view any of your personal documents (the ones where you are the Owner). To transfer documents between your personal account and the organization, you simply change the Owner. See this article for more info: Transfer documents between your account and organization.
If you'd like to upload documents to your organization instead of your account see: Uploading documents directly to your organization instead of your individual account