DocHub offers several ways to share your PDF documents including two options to send an email with your PDF attached. Your DocHub account's Primary email address will be set as the Reply-To address for both methods, so if the person replies, their message will go directly to your email address.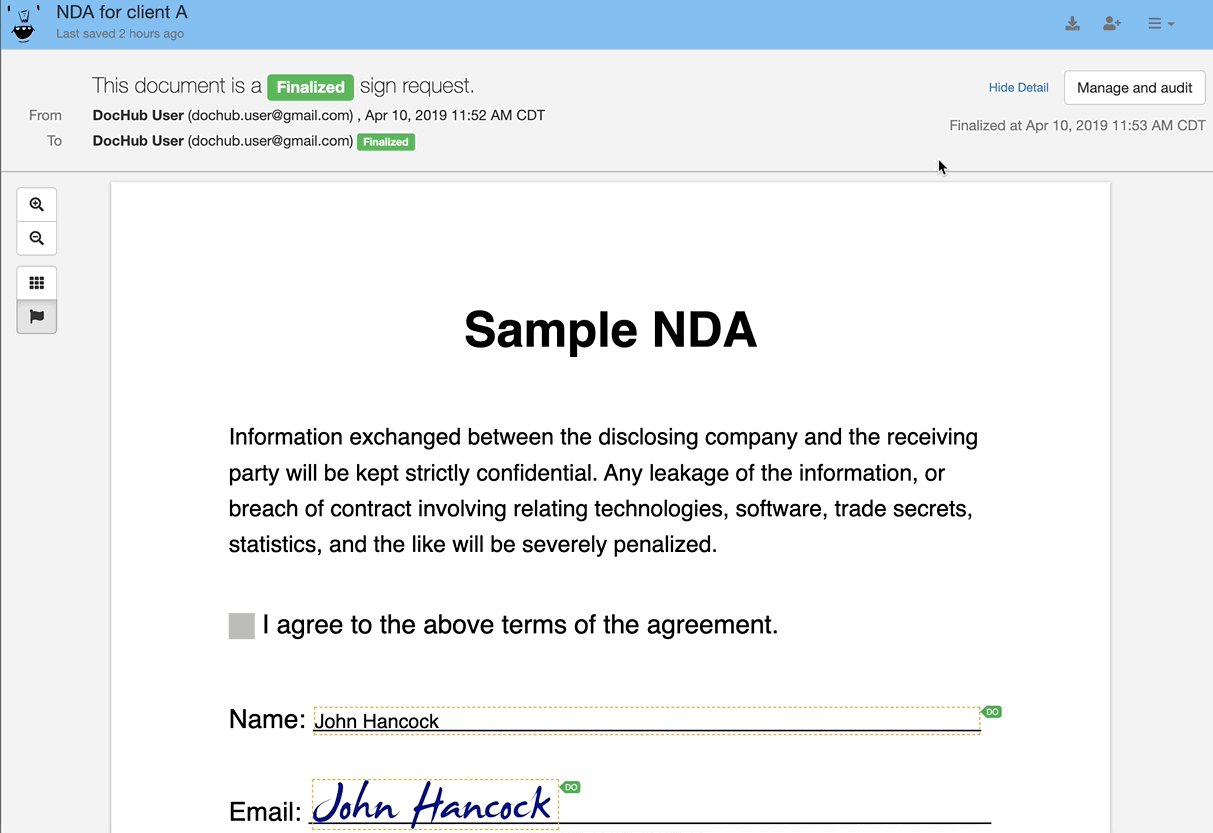 Click on the Share or Send  button in the upper right corner while viewing your document.
Choose 'Send as Attachment' in the Share dialog that opens.
Fill out the To: field and use commas to separate multiple email address.
Customize the Subject & Body fields using the Edit button (if desired).
Click Send.
Send via DocHub 
Emails your PDF attachment from no-reply@dochub.com with your email set as the Reply-To address.
To view a list of all of the documents you've emailed including the recipient's email address and customize your email footer that gets inserted at the bottom of all emails you send via DocHub, you can go to https://dochub.com/settings/email.
The size limit for emailing documents in DocHub is currently 10 MB which includes both the size of the attachment plus the email itself, and with DocHub Pro, you can send up to 250 documents in any rolling 24 hour period to up to 20 recipients per email. Free accounts can send up to 3 emails a day to up to 3 recipients per email.
PDF Options
If you have DocHub Pro, you'll see checkboxes to Flatten PDF before sending as well as an option to Certify document.

Flatten
Flatten fields (for PDF forms only) -  locks all of the form fields & embeds them into the PDF as permanent text.
Rasterize pages - converts every page of your PDF into a flat image.
Certify
Certify document - Embeds an Adobe compliant digital signature that certifies the creator of any signatures in your document and assures the document has not been altered after signing.