Any documents you upload directly to DocHub will be saved in your account permanently without an expiration date unless you manually delete the file from DocHub. The same goes for any annotations you've added to your PDFs and for any PDFs that you've sent as a Sign Request to request someone's electronic signature.

The one exception to this automatic save rule is if you have a free account and open a file with our Chrome Web Store app from within Google Drive or Gmail using Open With. In that situation, you must add a single annotation or edit to your document or click on the Save in DocHub button to save it permanently to your account. Otherwise, the file will only be stored in DocHub for 7 days and then be automatically deleted. You'll see a label for how many days left.
If a file was removed after 7 days from a free DocHub account due to opening it from Google Drive or Gmail and not adding a single annotation, your Activity Feed will show a record for "DocHub Maintenance Server" and say "Destroyed" next to the file along with the date it happened. That particular wording in your Feed is only used when our server automatically deletes a file after 7 days of just sitting in DocHub unsaved or unedited from Google , but the good news is that you should have an identical copy of the file in your Google Drive or Gmail.

If you want to remove a file from DocHub, you can also manually delete your PDF to destroy it instantly. To delete a PDF, just click on the File menu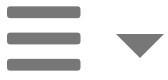 > Actions > Destroy Document. Or, to do it on your Dashboard, just select the documents you'd like to delete by clicking the row(s) and click on the trash can icon

at the top of the list.
Please note that we are unable to recover any documents once they become deleted. We do not retain any backup copies as part of our privacy and data retention policy.