DocHub is perfect for creating PDF forms that can be used to request e-signatures. A form will enable signers to quickly fill out their information into fields that you've pre-assigned to them using Fields Manager. Choose from the following field types:
Text
Paragraph
Checkbox
Dropdown menu
Signature
Initials
Auto Date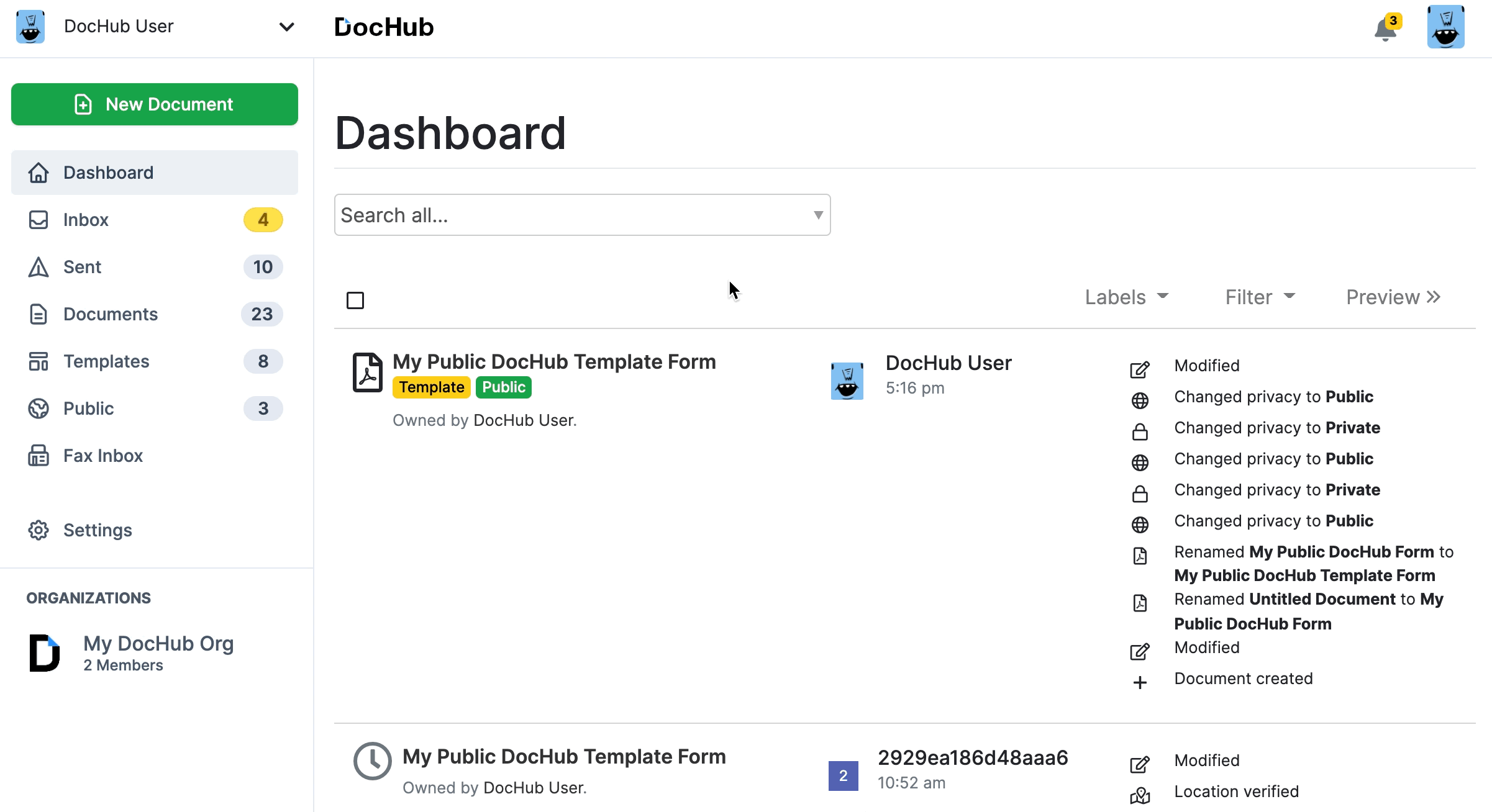 Inserting and Assigning Fields
Click on Edit Template or Manage Fields .
Select a field type from the column on the left side.
Click on your document to insert a field.
Assign the field to a Role or person.
It's recommended to create a form from a template, especially if you plan to use it more than once. A template will already have a Client role which is auto-created by default as opposed to a regular document where you must enter a person's email address on the People tab to assign them to a field. For more info, see: Creating and sending a reusable template.
Managing Fields
You can later edit any of the fields you've added by clicking one which will make it the active field for editing. A blue menu will appear above it: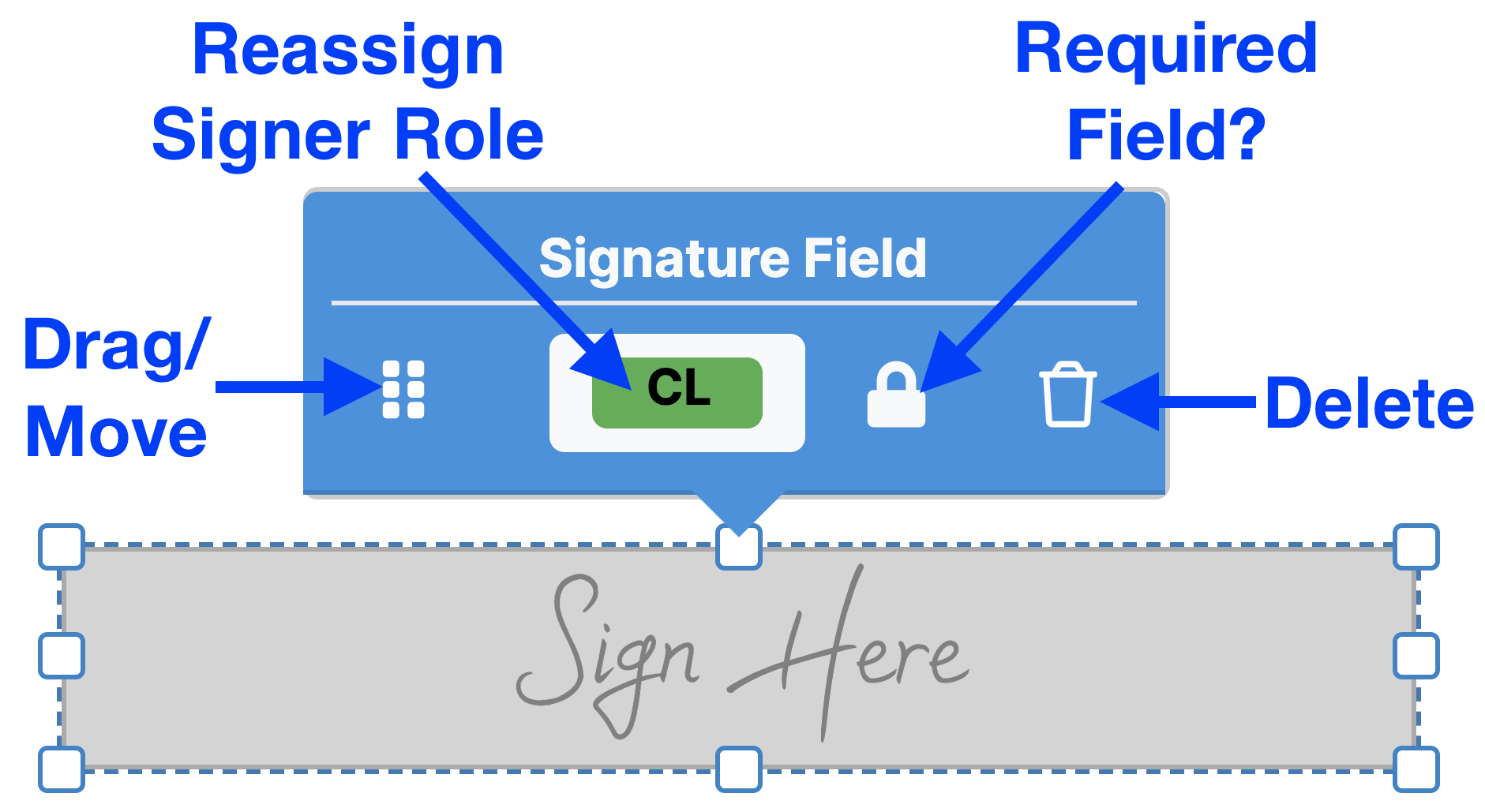 Required Fields
When you set a field as Required, it will force the signer to fill the field before they can Finalize the document. The user interface will prompt and point them to the field.
Signature, Initials, and Auto Date fields are automatically set to Required, but for Text and other fields, they start off as Optional for a signer unless you change them to Required. It's recommended to mark any important fields Required to avoid the situation described in this article: Why is my Sign Request document missing signatures after being Finalized?.
Assigning multiple fields to a role with a single click
If you look at the bottom of the right panel, you'll see a button to assign all unassigned fields to a certain Role or person in a single click. Just choose a signer from the drop-down menu and click on the Assign button.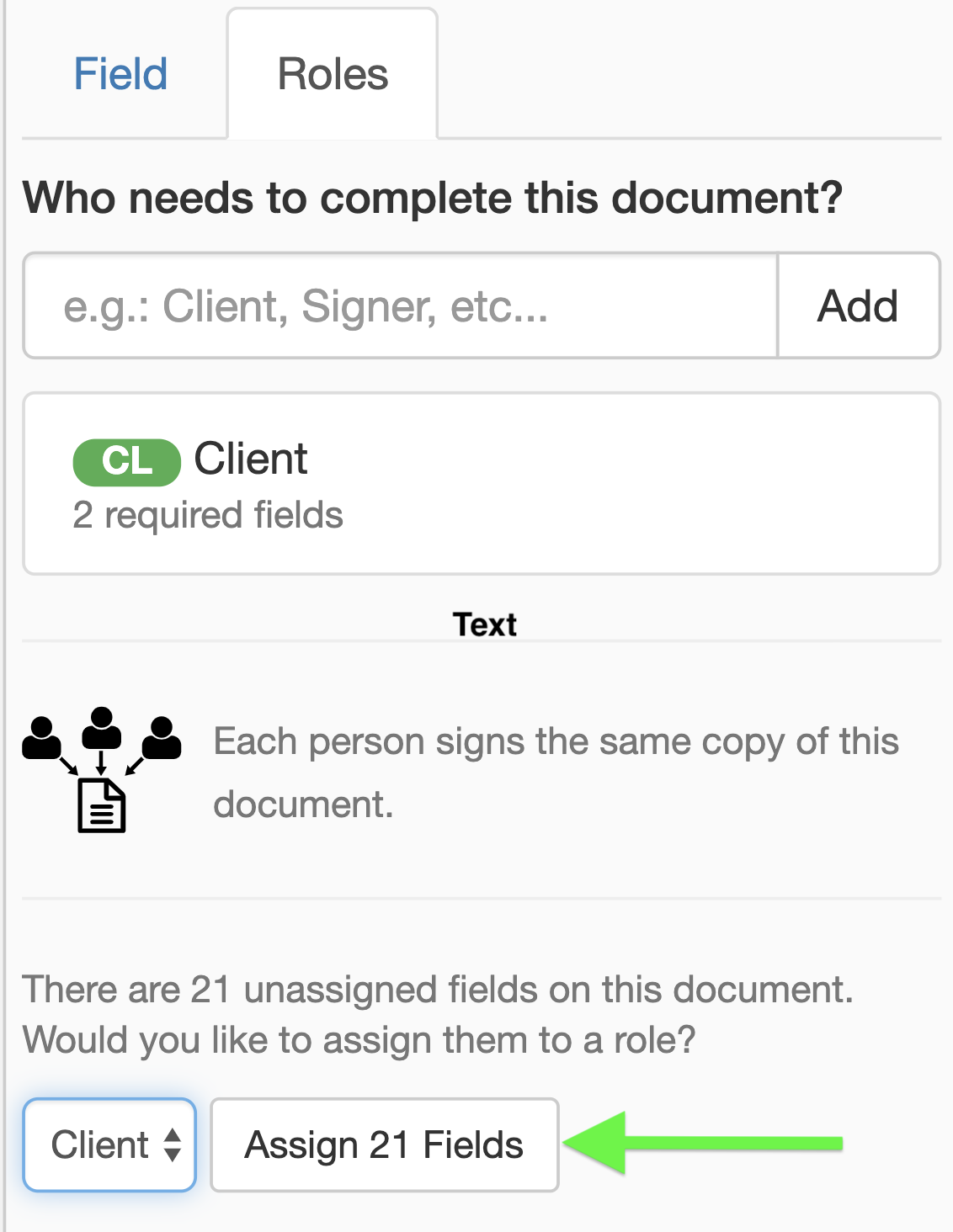 For more information about adding fields and assigning roles for e-signature or form filling, see these articles:
Creating and sending a document as a Sign Request
Sign Requests: Getting Started
Publish a PDF form to a webpage for anyone to sign & fill out