Signing electronic documents is made incredibly simple with DocHub where anyone can sign, initial, and fill out documents for legal, business, or personal use. Choose from several styles and types of e-signatures including an option to upload an image of your handwritten signature. You can also quickly draw your signature in DocHub or on your smartphone and choose from several fancy fonts which resemble hand drawn signatures.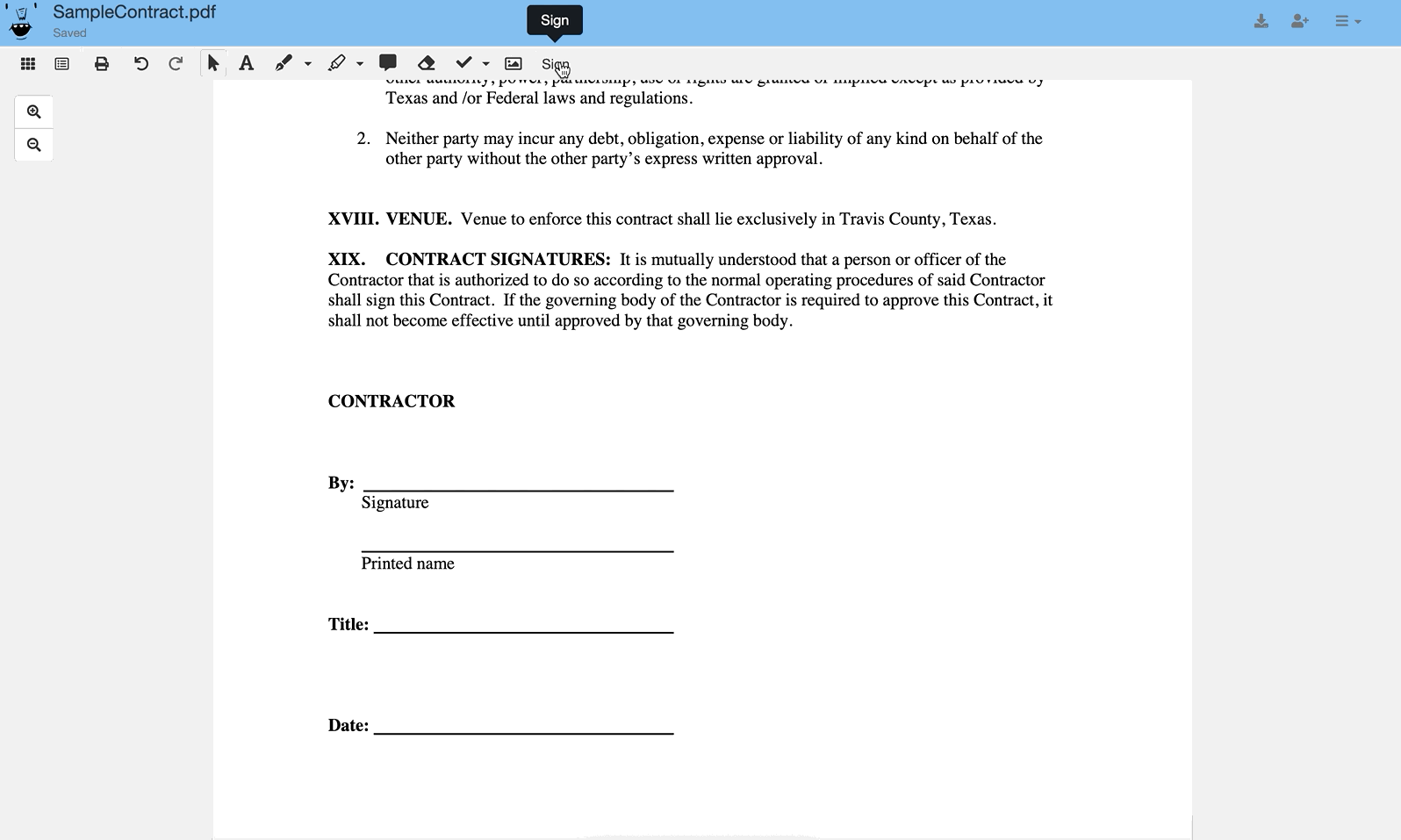 You can create a signature or initials from the Sign menu on the right side of the Tool Bar. See our article for Creating signatures, self-signing, and sending for signature to learn more.
DocHub saves your signatures and initials to make them easily accessible in the Sign menu so that you can sign PDFs or initial them very quickly and easily without needing to recreate your signature for every new document that you need to sign. You can easily remove any of your signatures or initials from the Sign menu and delete them from your DocHub account by clicking on Manage Signatures or go to https://dochub.com/settings/signatures . The Sign menu also has an Auto Date annotation which is automatically set to today's date so that you can drag/drop it onto your document for any Date fields.
If you see a field for

when completing a Sign Request or filling a copy of a template, simply click on it to add your signature (no need to use the Sign menu when a signature field is on the document). Clicking on a Sign Here field will insert your default signature or open a dialog to create a signature if you don't have any already saved in DocHub.
If you have a document that you want to send for signature, see our article for Sign Requests: Getting Started instead.