To transfer documents from your individual DocHub account to one of your organizations or vice versa, you can simply change the Owner of the document. Here's how:
From the document's right-click menu on your DocHub dashboard, or from the menu while viewing the document in DocHub, select "Share or Send"
Click Edit... on the right of the section for Who Has Access.

Click on the Owner drop-down menu and select an organization or user.

If you don't see the organization in the Owner menu, you either aren't a member of the organization or your role is set to Agent (only Content Managers, Owners, and Admins can do this transfer).
Also Works for Sign Requests
The same can be done for Sign Request documents that are In Progress or Finalized. For instance, if you'd like a Sign Request to appear as being sent from your organization, open the document and follow the same instructions in the 'Share with others' window. This will also move the document from the Sent section of your DocHub Dashboard to the Sent section of your organization.
Alternatively, Share Individually
If you don't need to give access to your entire organization, another option is to share the document on an individual basis. That can be done using the same Share dialog by entering the person's email address in the field at the bottom of the window and click on Add.
To learn more about the different ways to share a PDF in DocHub, see our article for Share or send documents and PDFs .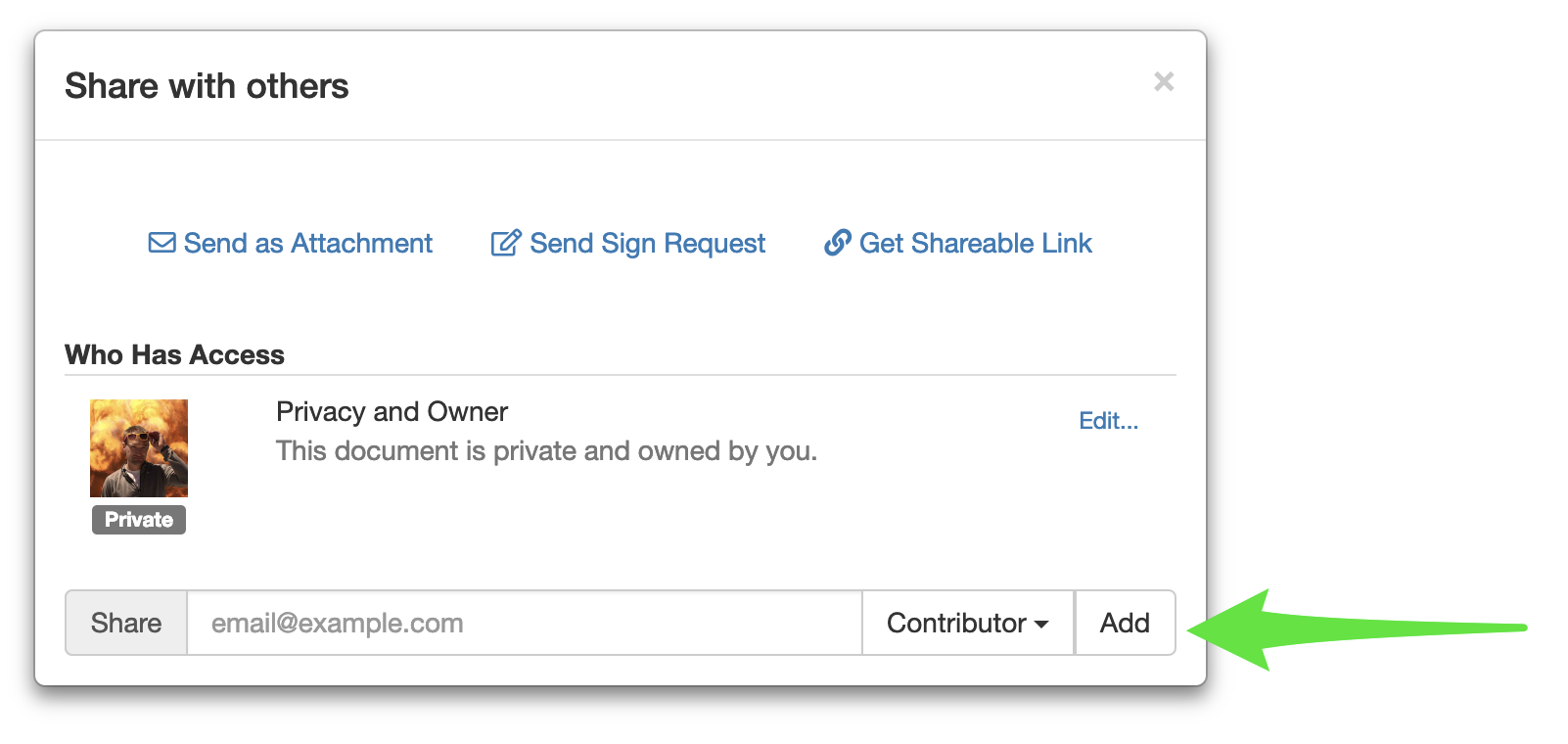 Importing Documents Directly to Organization
If you've been uploading to your account and then keep having to transfer to the organization, you can skip the 2nd step by uploading it straight to your organization. See: Uploading documents directly to your organization instead of your individual account