DocHub is fully integrated with Google Drive which means you can enjoy seamless PDF transfers between your Drive and DocHub. You'll first need to connect DocHub as an app to your Google account by following the instructions in our article on Connect DocHub to your Google Drive.
Once DocHub has been connected to your Google Drive you can right-click a file and choose Open with > DocHub - View, Edit & Sign PDFs.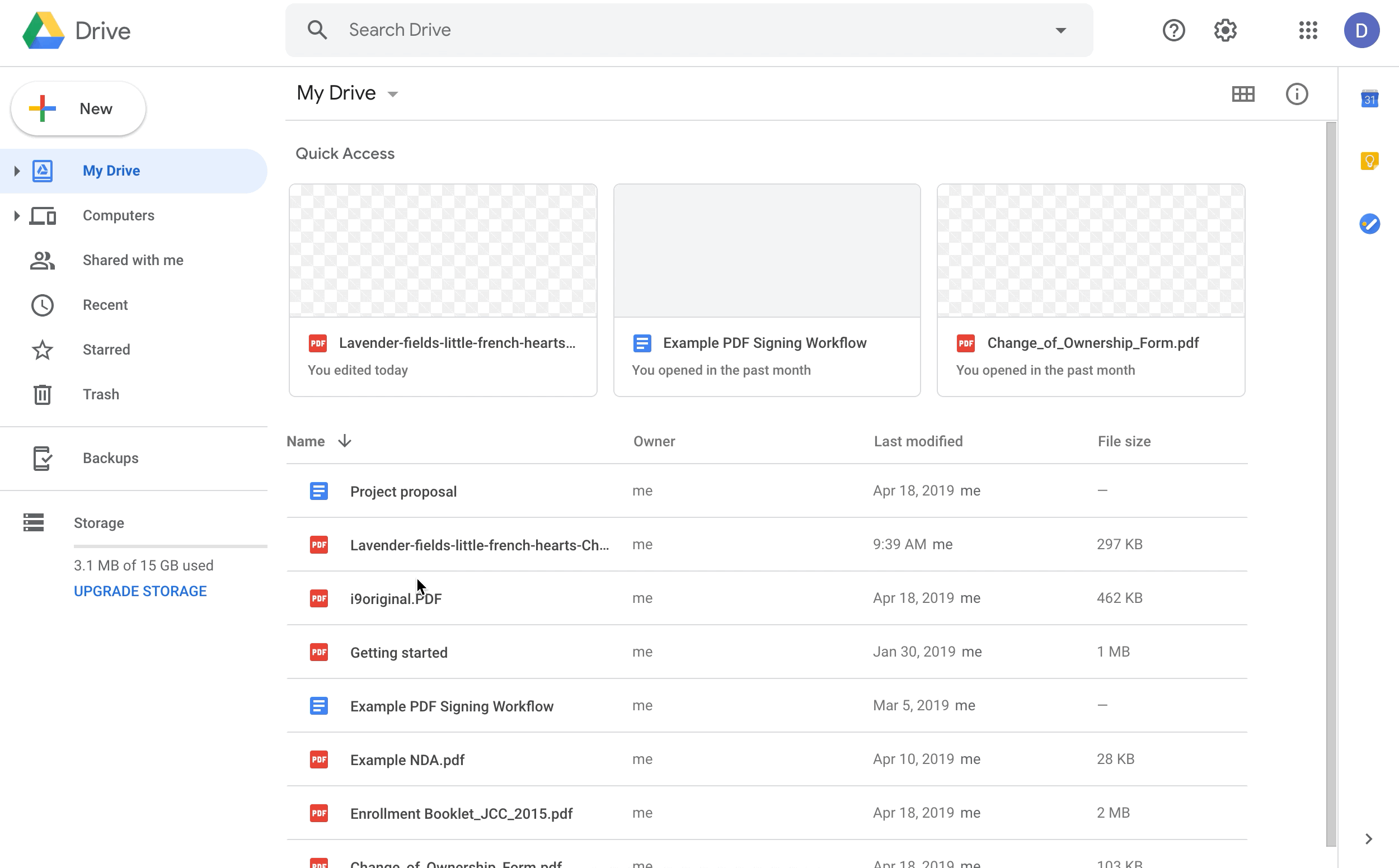 DocHub will be automatically set as the default app for opening files in Google Drive where all you have to do is double-click a file to open it in DocHub. To manually assign DocHub as default, open Google Drive and click the gear icon in the upper right > Settings > Manage Apps & check the box to 'Use as default'.



When you reopen an identical file that is already in your DocHub account, you'll see the dialog below about whether you'd like to create a duplicate or Use Existing.

When you import a file from Google Drive or Gmail, it'll only be stored in DocHub for 7 days unless you make an edit to the document or choose to Save in DocHub which will save it forever in your DocHub account.

You can also upload from Drive while in DocHub on the file upload page. Just click on the Google Drive option in the Import File section.