If you'd like to invite someone to view or edit one of your PDFs in DocHub at a secure URL, you have several different options for how to share it and can also control the level of access for those you invite to your PDF. Just Click on the Share or Send

 button near the upper right corner while viewing your PDF and choose from these options:
 
Set to Public: This will publish the document for anyone to see at the URL shown in your web browser's URL address bar, and it also shows up on your Public Page so that anyone can view a read-only version at the URL displayed there (even without being logged in). To set your PDF to Public, click on the Edit button on the right side of the Who Has Access section and use the drop-down menu for Privacy.
Get Sharable Link:

This is similar to 

setting your document to Public, but the file won't appear on your Public Page and no one will be able to access the document URL with an authentication token added to the end of the URL. To generate this authenticated link, 

choose 'Get Shareable Link' in the Share window after clicking on  and copy the URL that appears. If you want to stop sharing at the URL,

click on Remove below the URL field in that window. 

Share to Facebook or Twitter:

 Once you've chosen to Get Shareable Link and see the URL displayed in the Share window, click on Share Link on Facebook or Twitter below the URL displayed in that window to the right. 

At both a Public URL and Share Link, the person can download your PDF, Make a Copy / Duplicate it in their DocHub account, or Fill a Copy (if it's a template). By default, all documents you upload are initially set to Private which means only you and the people you invite to it and grant permission can view the document or make changes if you've given them annotation privileges and you must be logged in to do so. To learn more, you can view our article Who can see the documents I upload?.
Set Document Viewing and Editing Permissions 
For both Private and Public documents, you can invite people to view your PDF in DocHub and designate their access level as a Viewer, Contributor, or Admin in the window that opens up when you click on the Share or Send

  button. You'll see a field at the bottom to Add people by entering their email address and choosing their access level which by default will be set to Contributor which means they can edit the PDF document or template as much as they'd like, but they won't be able to adjust the permissions for it, invite anyone else, send as sign request, or delete it. All annotations and other changes made to your PDF by the people you've invited will be logged in your Activity Feed and vie versa. This sharing method is perfect for collaboration or classroom use. 
Public URL and Shareable Link Access
When a document or template is set to Public and you've shared the URL or if you've given out an authenticated Shareable Link for the PDF, any of your contacts with the URL can go to your document in DocHub to fill out a copy (if a template). simply view it, create a duplicate copy of it in their DocHub account, or save it to their computer or  Google Drive  (if authenticated with  Google  ). At a template URL, the visitors will see a blue button to Fill a Copy at the top right which will give them a choice to Fill a Copy or Duplicate Template. Filling a Copy has the same workflow as a Sign Request where any required fields must be filled out, and once the document is completed, the person needs to Finalize it which will email the final copy as a PDF attachment to both parties. This template sharing method is ideal if you have a form that you want to share with several people to fill out and share with you or someone else. At a regular document URL that's public or shared, the visitors will only have the option to make a copy of the file in their own DocHub account by clicking on File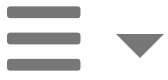 menu > Actions > Make a Copy.