If you'd like to connect DocHub to your Google Drive as an app to open files into DocHub from within Drive, go to Google Drive and right-click on a PDF and choose Open With > Connect more apps and search for DocHub and click on + CONNECT .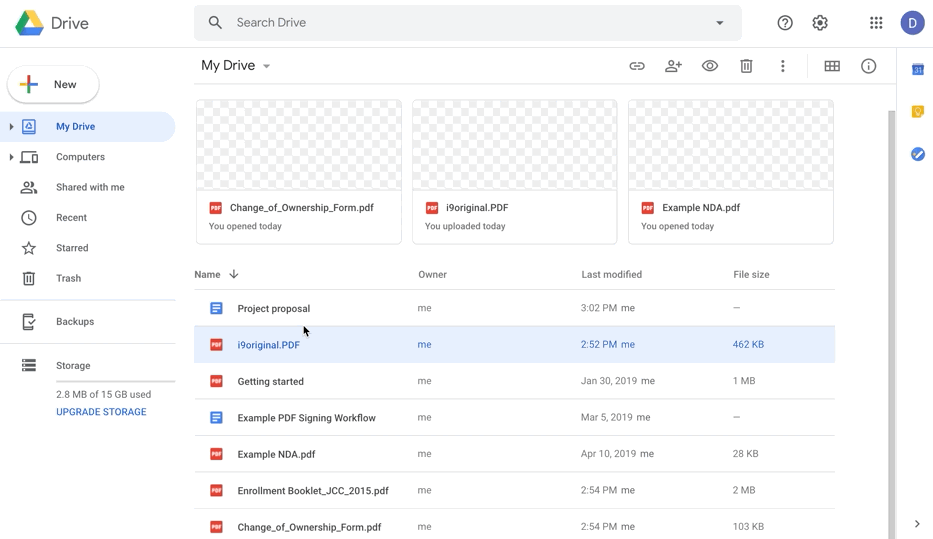 Once DocHub has been added to your Google Drive as an app, you can right-click on any file in your Drive and choose Open With DocHub
What type of files can I upload to DocHub besides PDF?

Connecting DocHub to your Google Drive will also add it to Gmail for opening file attachments in DocHub. Whenever preview a file attachment, you'll see an Open With button above the preview that you can click on and choose DocHub.



Once you are finished editing or signing your PDF in DocHub, you can save the PDF back to your Google Drive and choose whether you'd like to overwrite the original file or save a new, duplicate file. You'll also be able to control whether to save the file in its original folder or choose a new destination folder for it. You can learn more in our article Save or export from DocHub to Google Drive.

Chrome Extension for DocHub
You can add DocHub as a Chrome Extension by going to the Chrome Web Store and choose to Connect DocHub in Chrome or Firefox.

View DocHub in the Chrome Web Store
To learn more, see our article for Is there a Chrome Extension for DocHub?