DocHub completely simplifies the workflow for editing & signing PDF documents and other files and helps automate and streamline the sending of documents for electronic signature. With its long list of document management tools, DocHub is an essential app for anyone who handles PDFs for business or personal use.
The PDF editor tools can be grouped into 3 main categories:
Tool Bar Annotations
The main row of editing tools above an open document.
Page Controls
A panel for manipulating the pages of a PDF for reordering, merging, rotating, etc.
Fields Manager
An interface to insert form fields and assign them to your signers.
Once you are finished editing, annotating, or signing your PDF, choose from several different options for sharing, downloading, and exporting your document. DocHub is also integrated with Google Drive, Dropbox, and Microsoft OneDrive.
To get started, see: Uploading documents and PDFs to DocHub

Tool Bar Annotations
The Tool Bar above an open document has most of the PDF editing or annotation tools you'll ever need to markup documents.
Just select the tool you want to use and click anywhere on your document to add it as an annotation. Each annotation will have its own window, as a frame, around it that can be edited later.
You can also Undo ⟲ & ⟳ Redo annotations that you've added. You'll see the buttons near the left side of the Tool Bar.
Learn more: Annotate, edit & sign PDF documents using the Tool Bar
Page Controls
The Page Controls panel lets you manipulate and rearrange entire pages of your document as well as merge PDFs. Hold Control or ⌘ to select more than one page.
It can be toggled open or closed by clicking

on the left side of the Tool Bar.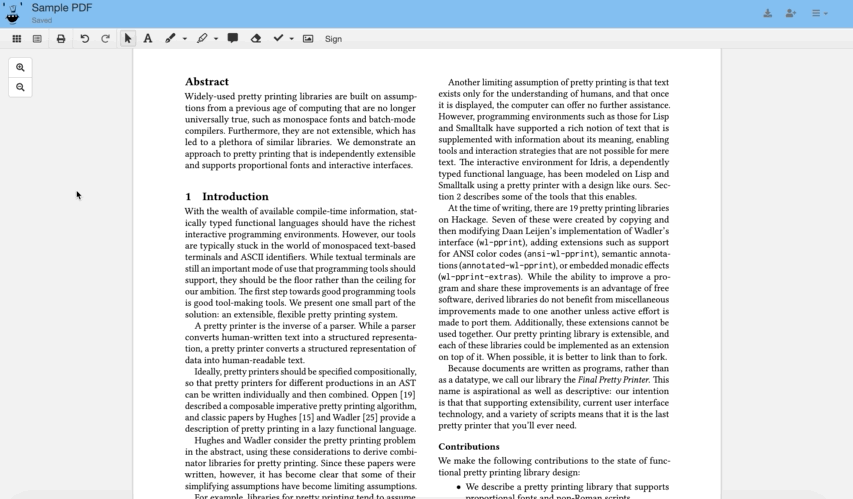 Learn more: Reorder, rotate, remove, or add pages to a PDF using the Page Controls panel
Fields Manager
The Fields Manager lets you create a PDF form out of any document.
It can be toggled open or closed by clicking

on the left side of the Tool Bar. Choose from the following types of fields to insert onto your document:
Text field
Paragraph field
Checkbox
Dropdown menu
Signature field
Initials field
Auto Date field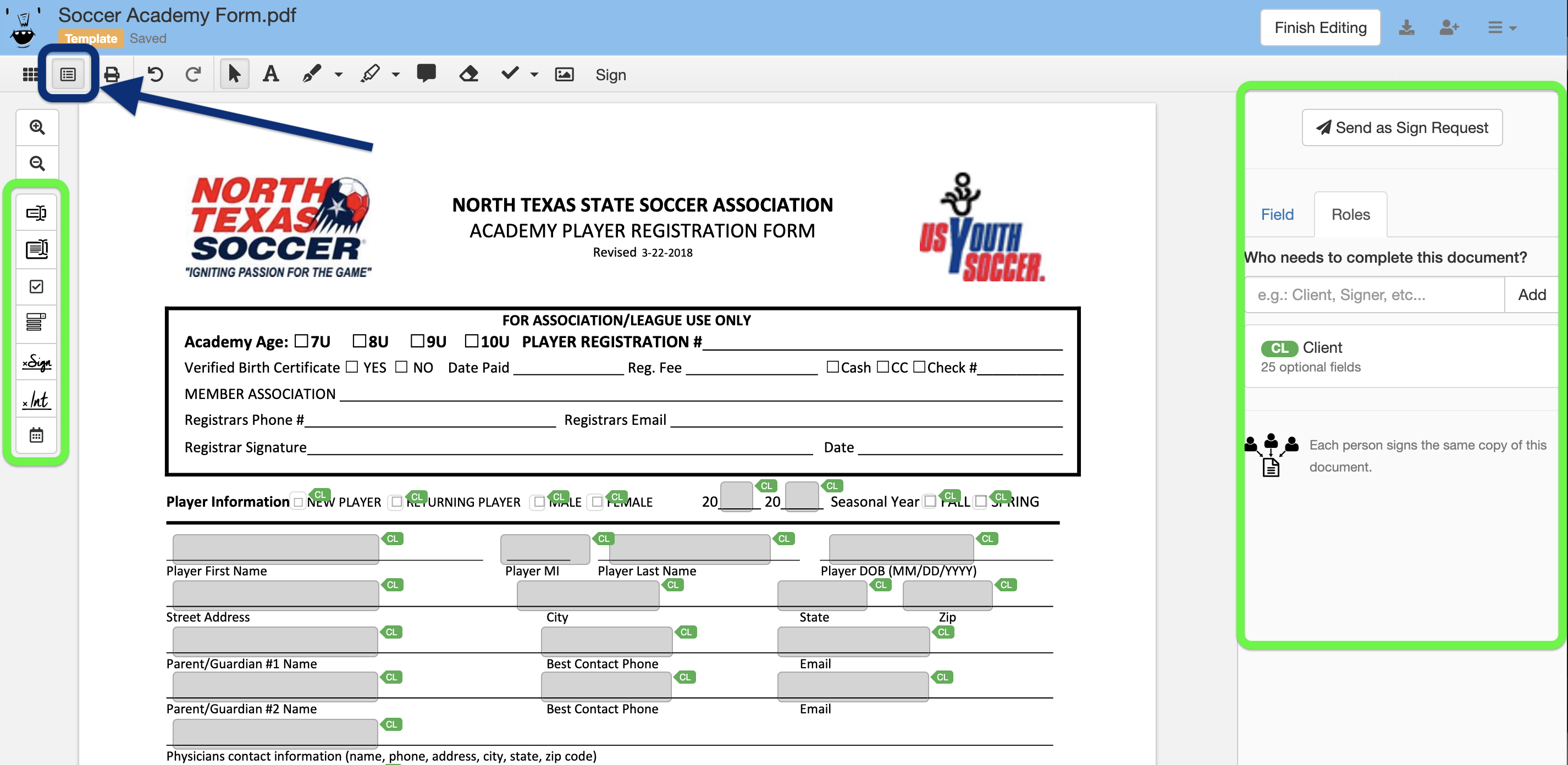 To learn more, see: Create a PDF form by adding fillable fields to a document