NOTE: If you are experiencing issues signing in with Google or opening files with DocHub via a Google site, see this article instead: Unable to sign in with Google or open documents from Google Drive or Gmail.
To get started signing into DocHub, visit the sign in page:
https://dochub.com/users/sign_in
You can sign in to DocHub two ways:
1. [Recommended] Authenticating or signing in through Google.
Signing in with Google can be done from the DocHub homepage and various other pages through buttons that look like these:
2. Signing in with an email address and password as DocHub specific credentials.
If your email account is not associated with Google or another OAuth provider, or if you simply prefer the traditional email/password style login, then you can create DocHub specific login credentials for your DocHub account. To sign in with DocHub specific credentials click on "sign in with an email address" or a similar option. You should be prompted with fields looking similar to one of the two images below.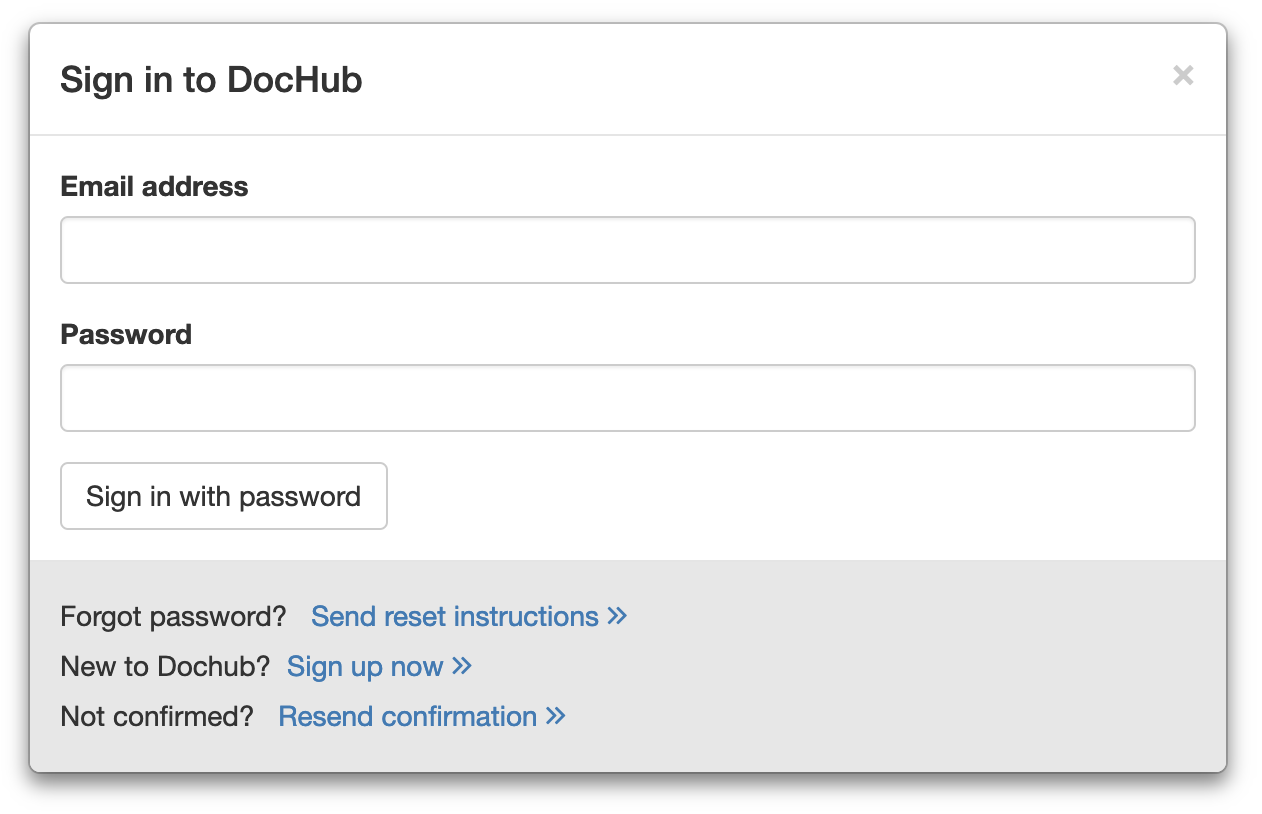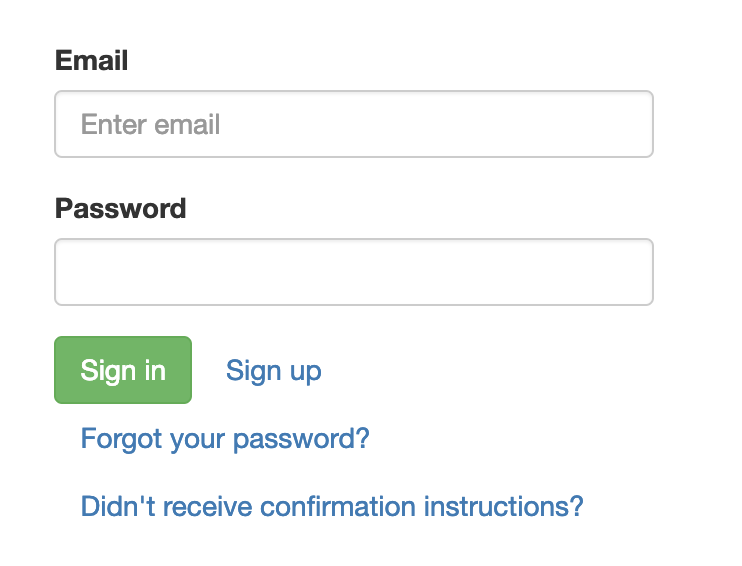 If you are trying to sign in using a form that looks like one of the above two images, but you authenticated previously using Google, then it will not work as you have not setup a password with DocHub. In this case, it's generally best to just sign in with Google or another provider as described in "1" above.
If you have not created a DocHub account before, then click through to the "Sign up" section.
If you have created an account, but your passwords not working, then click on 'Send reset instructions', and use "Forgot your password?" form details.
If you used Dropbox to login before, see our article The option to Login with Dropbox has been removed.