The DocHub Gmail Add-on integrates a sidebar into your Gmail account allowing you to import files directly from Gmail into DocHub and seamlessly create reply emails with signed or edited documents.
An example sidebar shown below highlights the main sections and capabilities of the Add-on. This example email has an attachment on one of the messages, so the Add-on displays a button that opens that attachment into DocHub, where you can edit, annotate or sign.
Additionally, the Add-on has a section showing your recently updated DocHub files. Using the toggle buttons, you can select any of these files to attach to a new draft in reply to the current email message you are reading. This way you can create drafts with files attached from DocHub without even having to leave your inbox.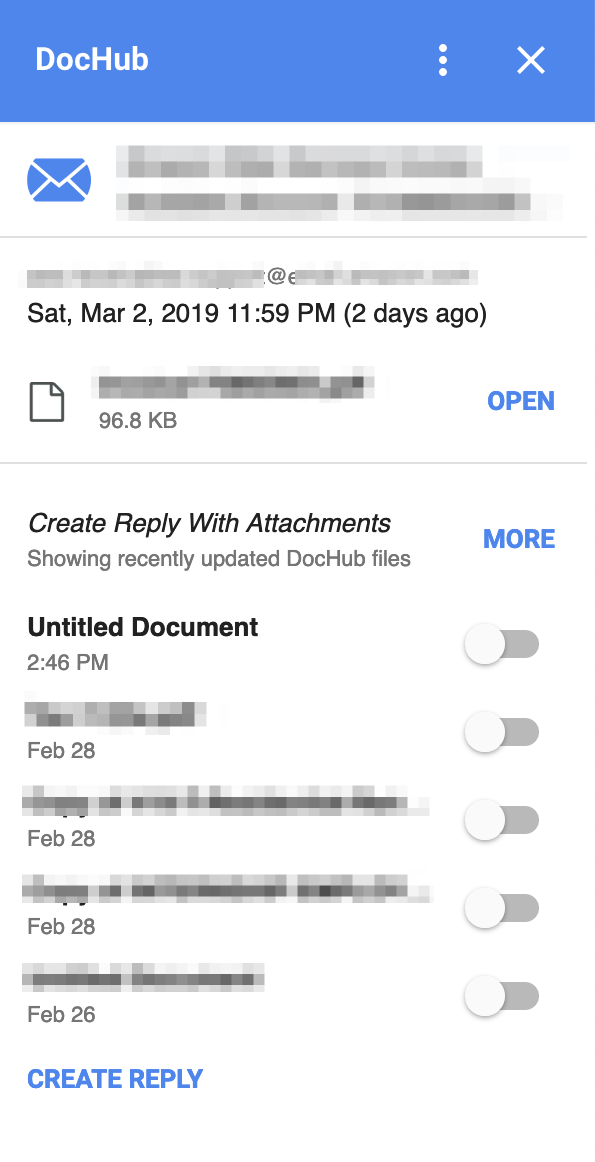 The Add-on also extends its integrations to within DocHub. As you can see below, when you have imported an attachment from the Add-on into DocHub, the document toolbar displays an additional "Gmail" dropdown menu. From this menu, you can easily re-attach this document to a draft reply to the original thread, or to a new standalone draft.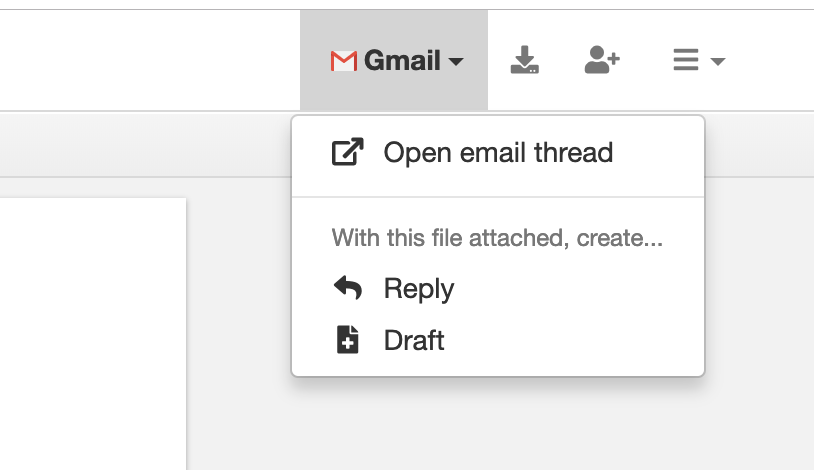 As you can see, the DocHub Add-on seamlessly integrates your Gmail account with DocHub. We hope it will make it easier for you to import attachments, edit those attachments, and attach files to drafts.
Read reviews and install the DocHub Gmail Add-on here.