The DocHub Chrome Extension is a browser extension (installable here) that enhances your browser window with DocHub's features.
With our Chrome Extension, opening a PDF file in Chrome brings the additional functionality of quickly importing the file to your own DocHub account. Simply click "Open in DocHub."

To begin, the Extension adds a button onto any attachment in your Gmail inbox, right next to the other buttons that are automatically presented by Google, as seen below.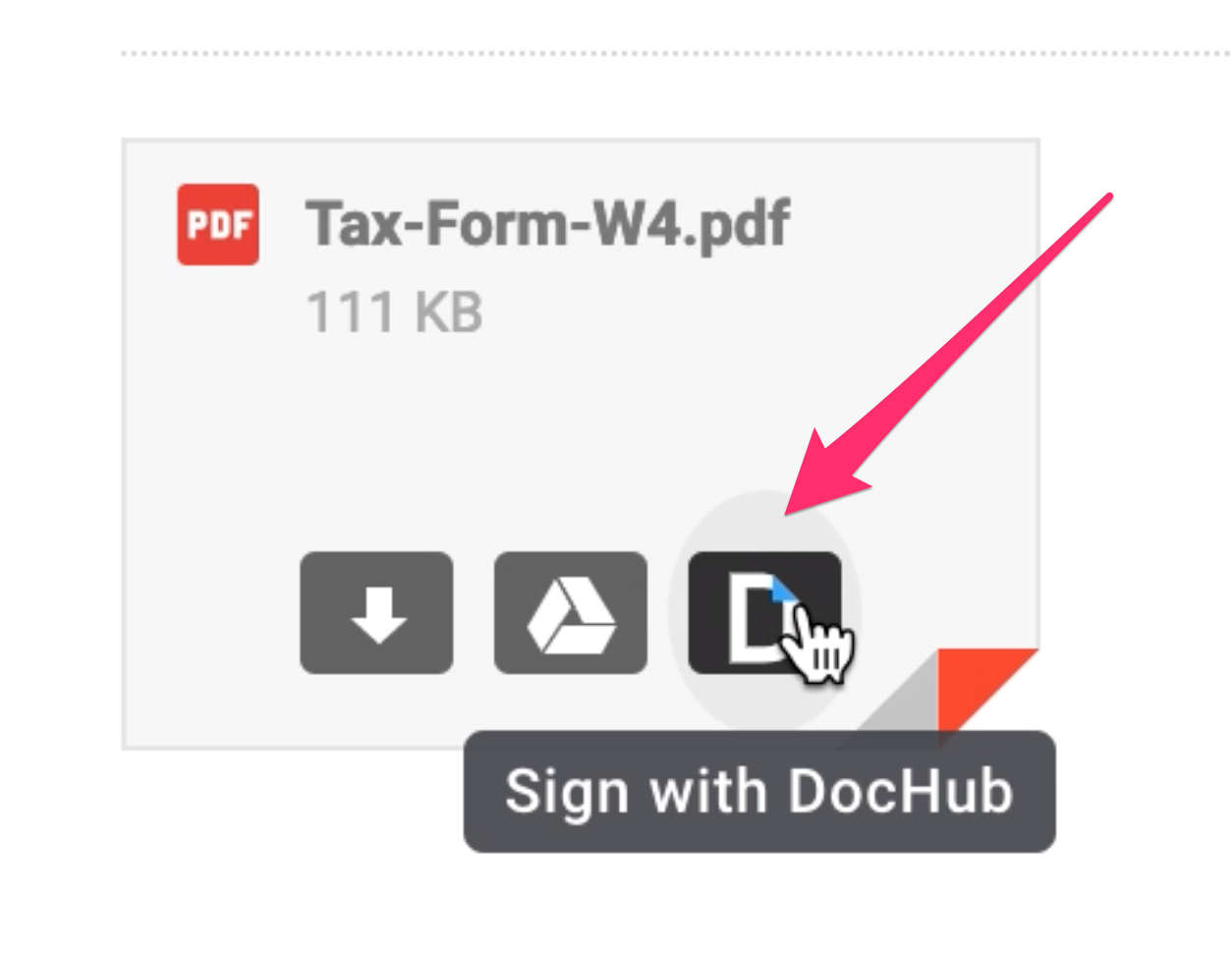 By clicking on this "Sign with DocHub" button, the attachment will be imported into DocHub via an iFrame popup window, so you can access DocHub without having to leave your inbox.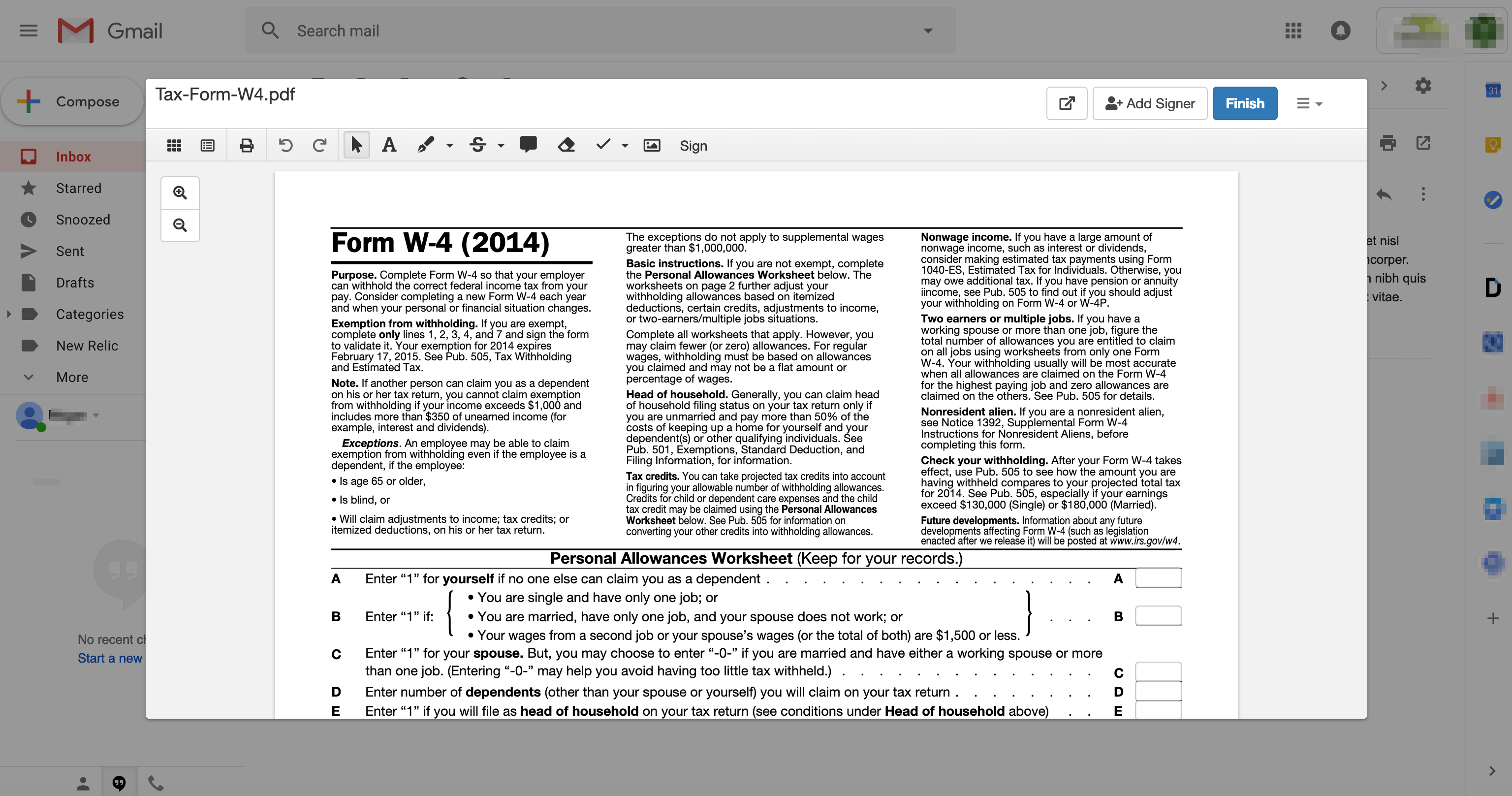 You can annotate, add text, sign or edit your document in any other way via DocHub. When your work is complete, click the "Finish" button on the DocHub toolbar, and DocHub will attach a pdf version of this document onto a Gmail draft message.
As you can see, the DocHub Chrome extension is a seamless way to integrate DocHub into your Chrome browser and your Gmail inbox, letting you import, annotate, edit and resend attachments, all without leaving Gmail.
Read reviews and install the Extension here.
We also have a Gmail Add-On which has the same Gmail attachment feature.