Connecting DocHub to Google Drive
DocHub connects with Google through a few different integrations. The most basic integration is connects DocHub to the "Open With" button in Google Drive. This allows you to directly import almost any Google Drive file directly into DocHub.
There are a few ways to connect this integration.
a) Connect DocHub via GSuite or Google Workspace Marketplace or Chrome Store
Try clicking one of these links. If you see a large button that looks like it'll connect DocHub to GSuite, then go ahead and connect!
b) Connect DocHub through Google Drive
The failsafe way to connect DocHub to Google Drive is by adding it through:
drive.google.com -> settings -> Manage Apps -> DocHub
The animation below shows this step in action.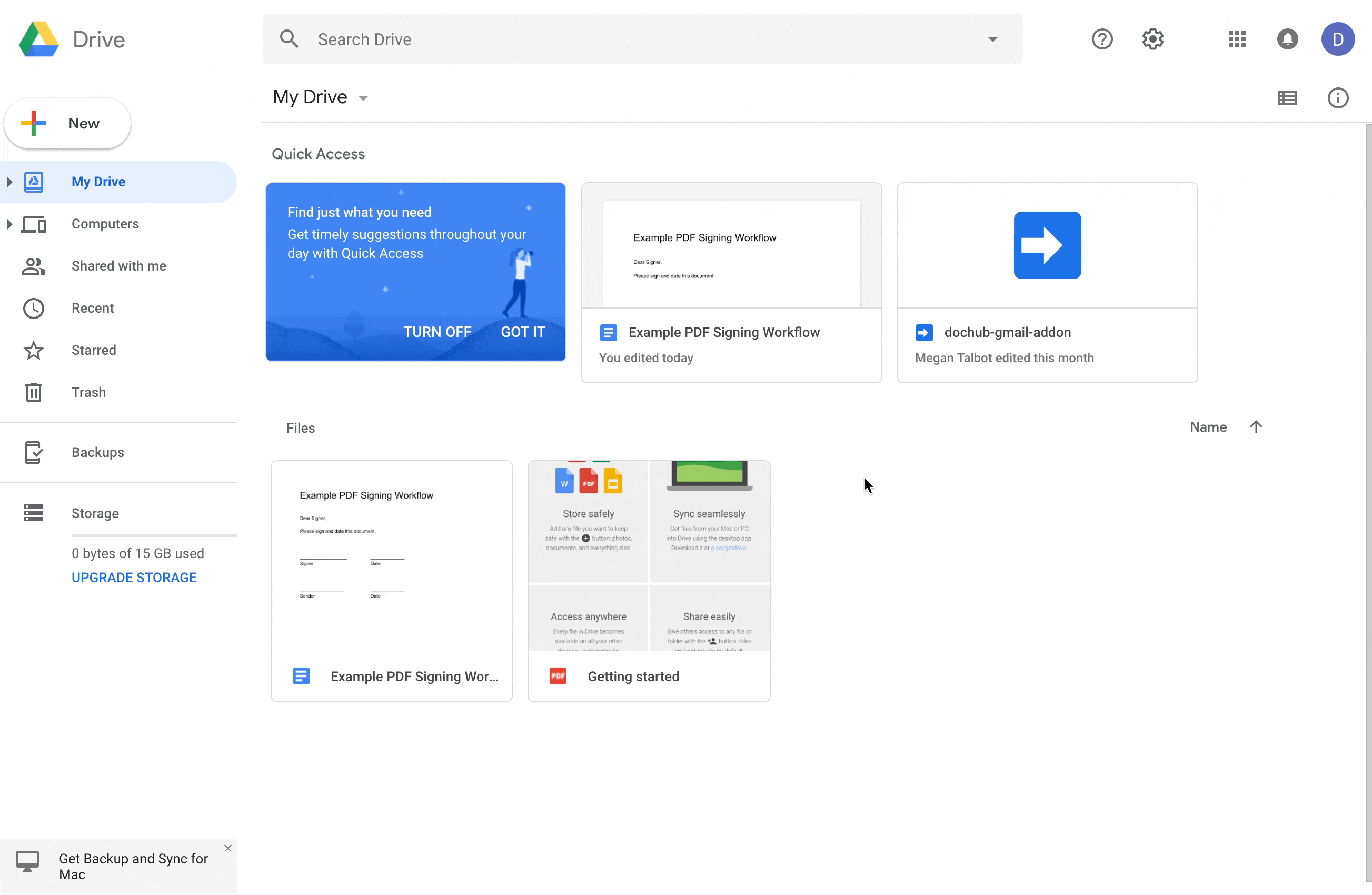 Opening directly from Google Drive into DocHub
Open with DocHub from Drive
Once you've got DocHub connected to Google Drive, upon right-clicking a file, you should see DocHub nested within the "Open with" options. Go ahead and open your file with DocHub.
Granting DocHub Access - only on first use of DocHub
As shown in the animation below, if this is your first time using DocHub, you may be prompted to grant DocHub limited permissions to DocHub to your Google Drive account. When asking for permissions, we use incremental authorizations and request as little access to your account as we possibly can. Then, after the permissions are granted the first time, the import process is seamless thereafter.
Boom! Your file is in DocHub and ready to sign, edit or send!