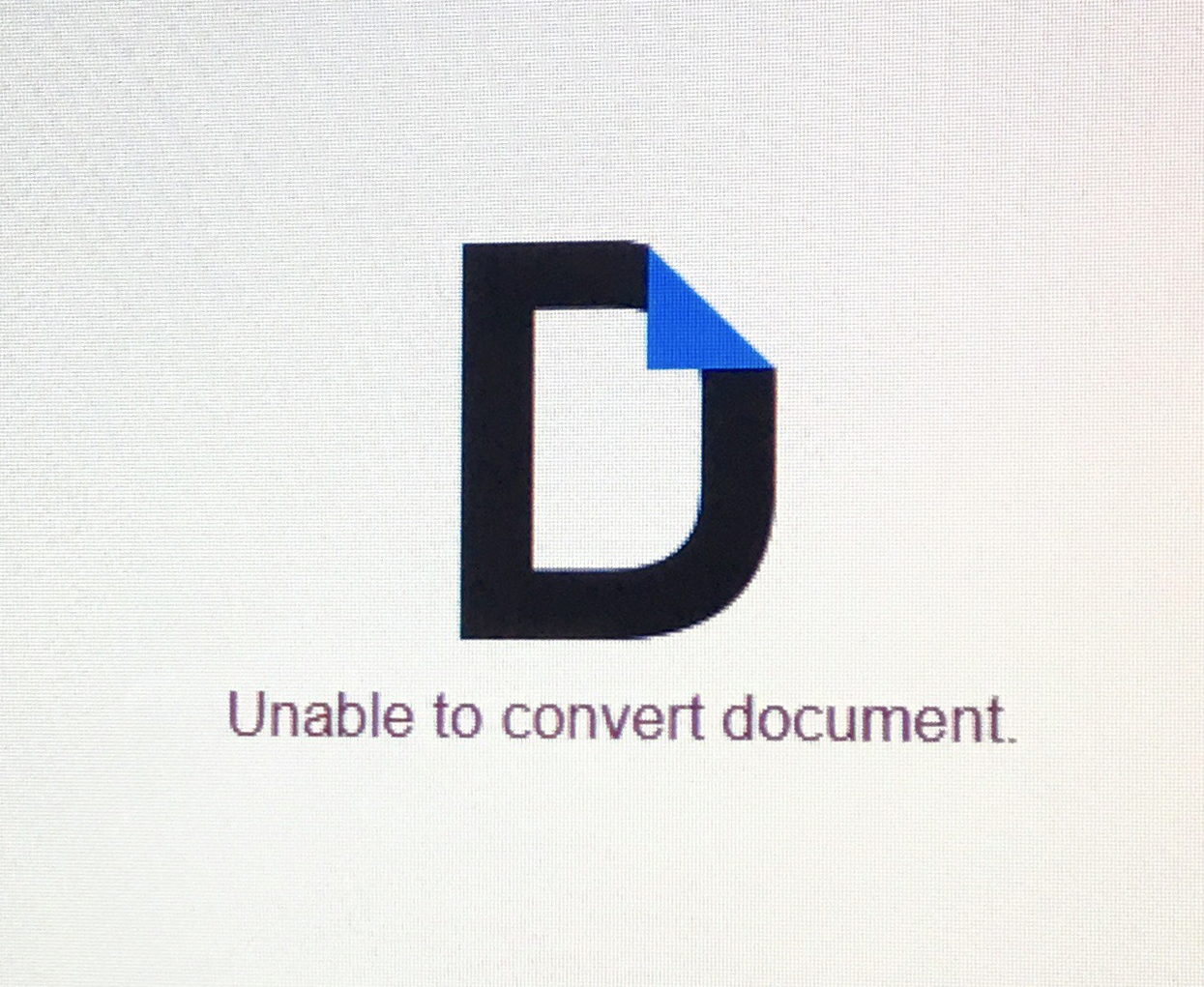 The error message shown above has been reported when import from Google to DocHub.  The error is on Google's end, so not much we can do to fix it, but here's our work around:

1.  Export your file from Google Drive to your computer.  If possible, export it as a PDF.
2.  [Optional, but recommended] Convert the file on your computer to a PDF it's not already one.
3.  Upload your file to DocHub here:  https://dochub.com/new