If you need to repeatedly send copies of the same document to different signers, then you need a DocHub Template.
Creating a Template
To turn your DocHub document into a template, open your document in DocHub, then:
Menu -> Actions -> Convert to Template
Alternatively, upload a new file here:
https://dochub.com/new?isTemplate=true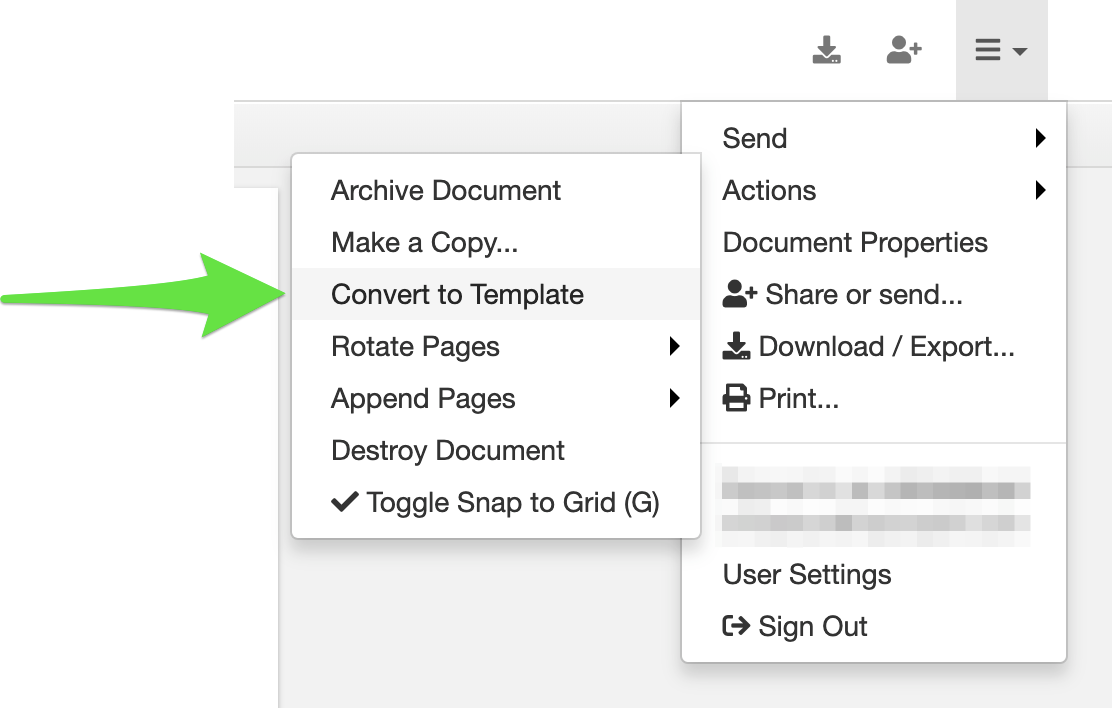 Assign Fields to Roles
Once you have a DocHub Template, you'll need to assign fields to "Roles" such as "Signer," "Client," "Student," etc... To do this,
1. Toggle the Field Manager button in the top left.
2. Create new fields using the tools in the left column, or select an existing field.
3. Choose a "Role" from the Assignee panel in the right side of the screen.
4. Repeat until all fields have been setup and assigned.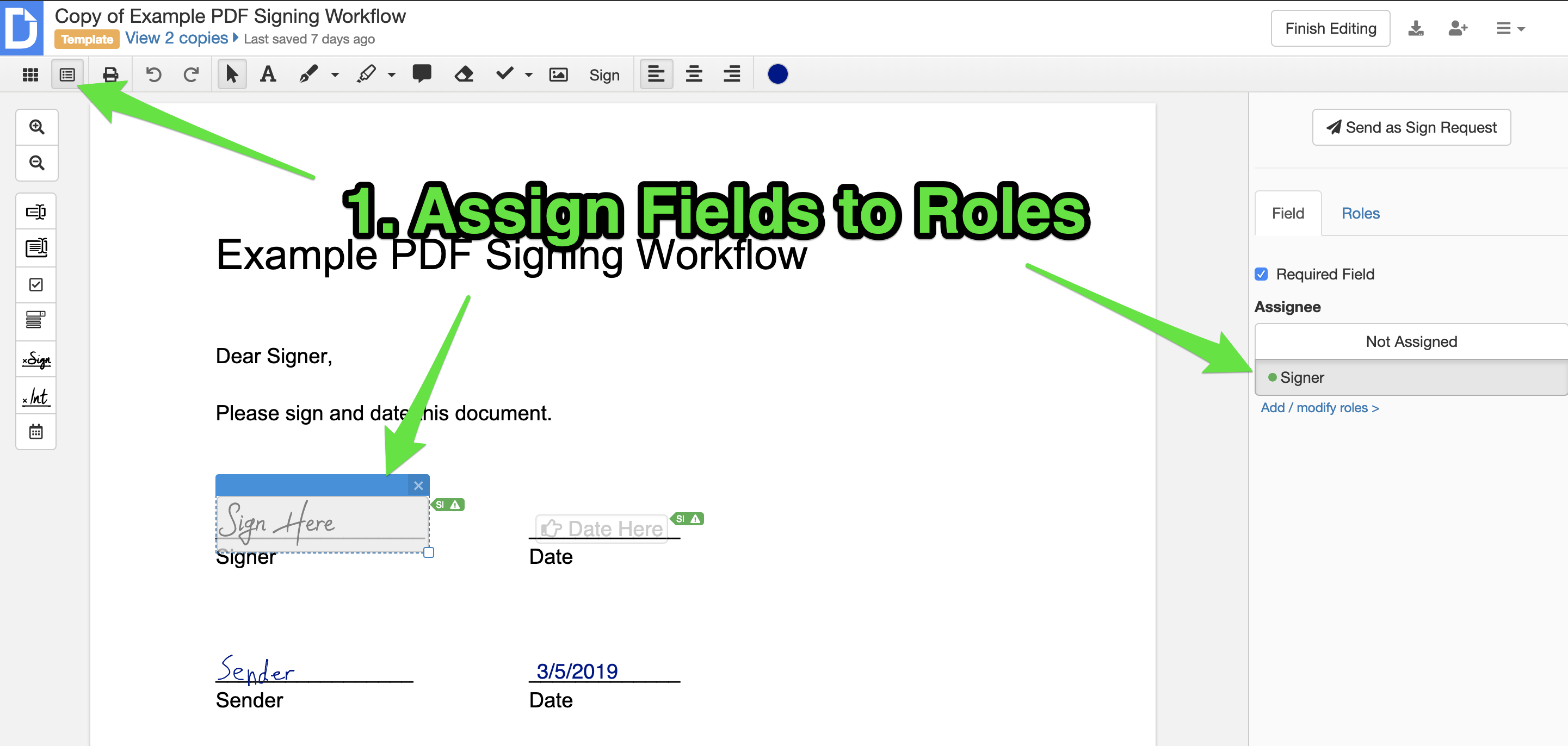 Open the Sign Request Modal
You can open the sign request modal from the menu in the top right, or by clicking "Send as Sign Request" at the top of the right panel.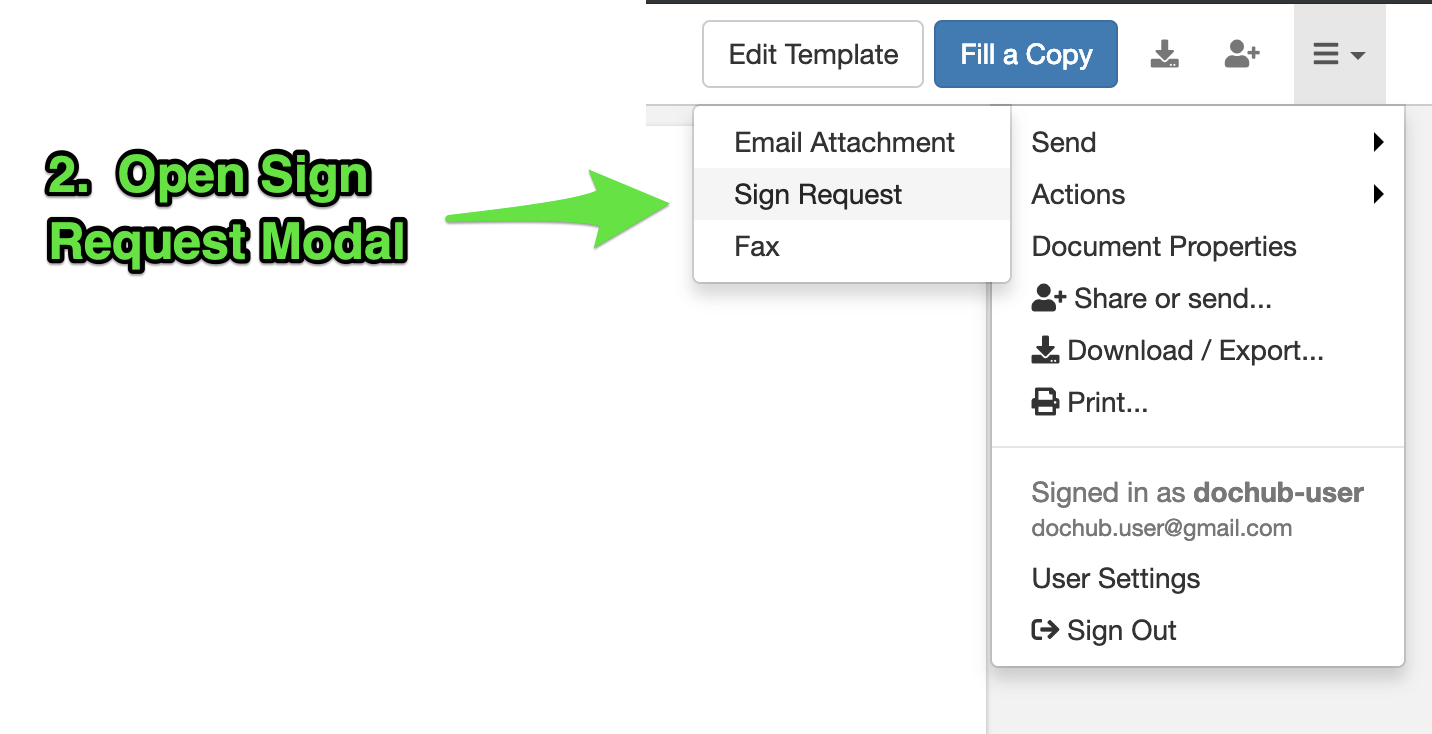 Enter the signer's email and Send Request
Enter the email of the signer for the document then click "Send Request"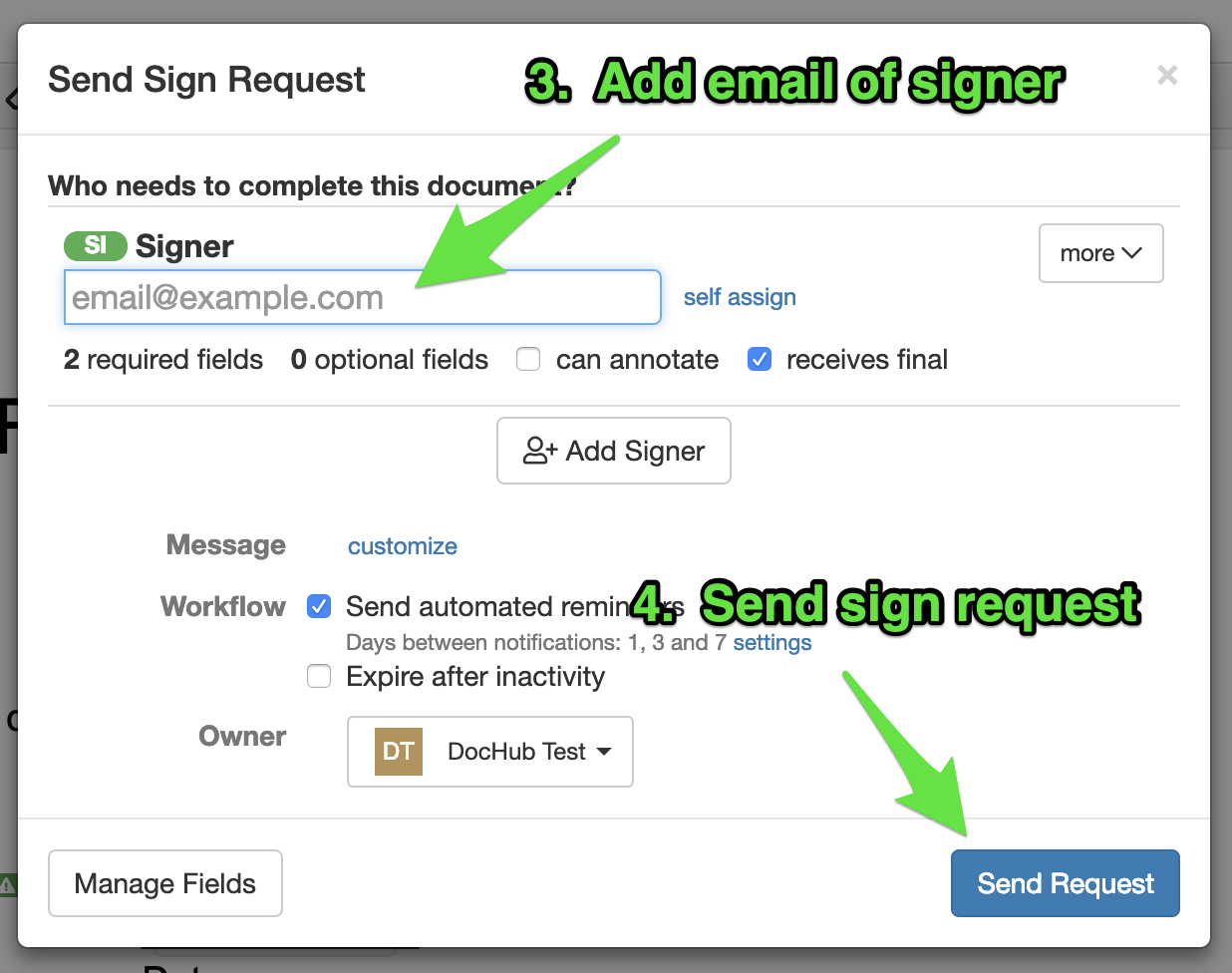 Stay on Template
After sending the sign request, click "Stay on Template."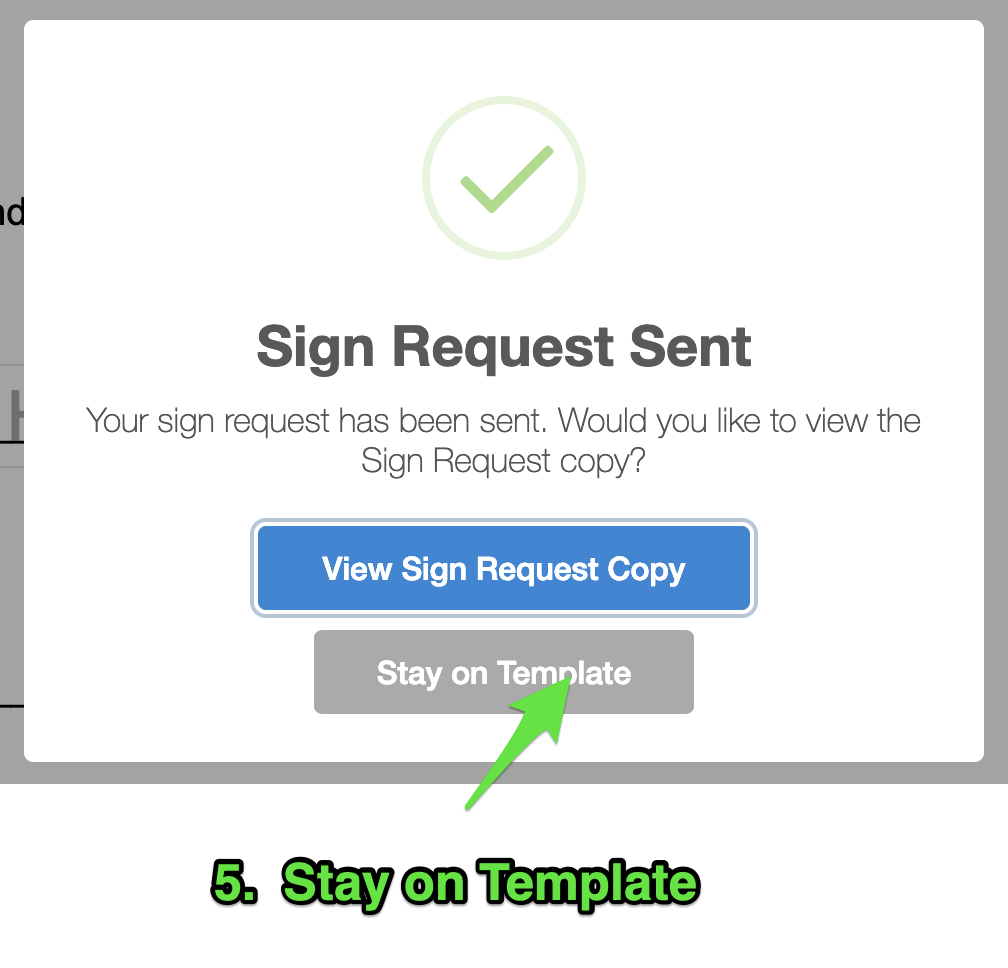 Repeat the above steps for additional signers
For each additional signer who needs to sign their own copy of this template, repeat the above steps: