Your Dashboard can be easily searched and filtered for when you'd like to view a smaller list of documents that meet certain criteria. You can narrow down the list using these search & filter methods: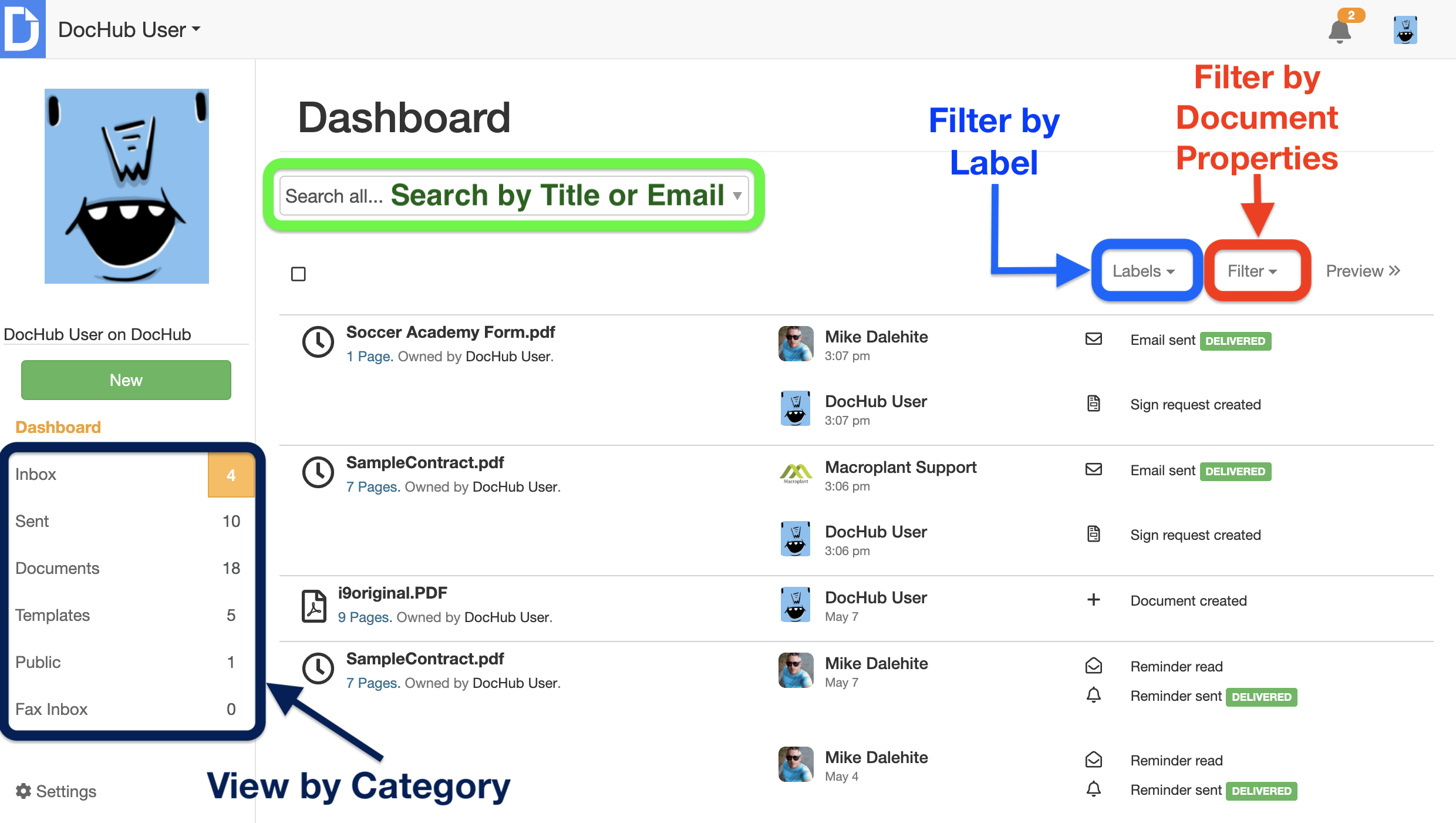 You can also combine criteria in a single search (e.g. documents owned by you AND with a certain label or status). Just keep selecting or entering additional criteria, and you'll see more tags added underneath and within the search field at the top. Click the X next to a tag to remove it as a search criteria.

View by Category
The default view of your Dashboard is chronological and lists of all documents in your DocHub account. The other sections on the left side will group your documents by category and includes the following views:
Filter by Document Properties
All sections of your Dashboard include a Filter menu in the upper right of your list of documents which can be used to filter the list according to document properties (listed below).
Owner
Status
In Progress (my turn)
In Progress (waiting)
Finalized
Error
Rejected
Removed
Privacy
Private
Public
Has Share Link
Expires
Shared
Not Shared
Shared with Me
Shared with Others
Signers
Sender
Note: Each Dashboard section will vary on which properties are listed in the Filter menu since some properties don't apply to some of the default views/categories.
Filter by Label
Use the Labels menu to filter the view to only list documents with a particular label. Just select a label from the menu.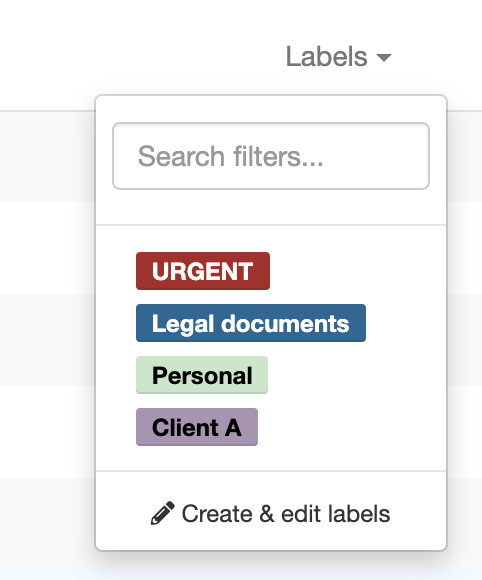 You can create & edit labels from the Labels menu above the list of documents or by going to https://dochub.com/settings/labels.
To attach a label, select a document in your Dashboard and click on the Label menu at the top and select one.
Search by Document Title
Enter text into the Search field at the top of your Dashboard to only list documents with a Title that matches your search terms.
Use the Filter or Labels menu to narrow the search results even further.
Search by Email
Enter any email address into the Search field at the top of your Dashboard to view documents you've shared with a particular person.