From your Dashboard, you can view a preview and an Activity log for any document by selecting it and clicking on Preview in the upper right above the list of documents.
This Activity log includes a detailed timeline of each and every change made to your document including the dates and times for each.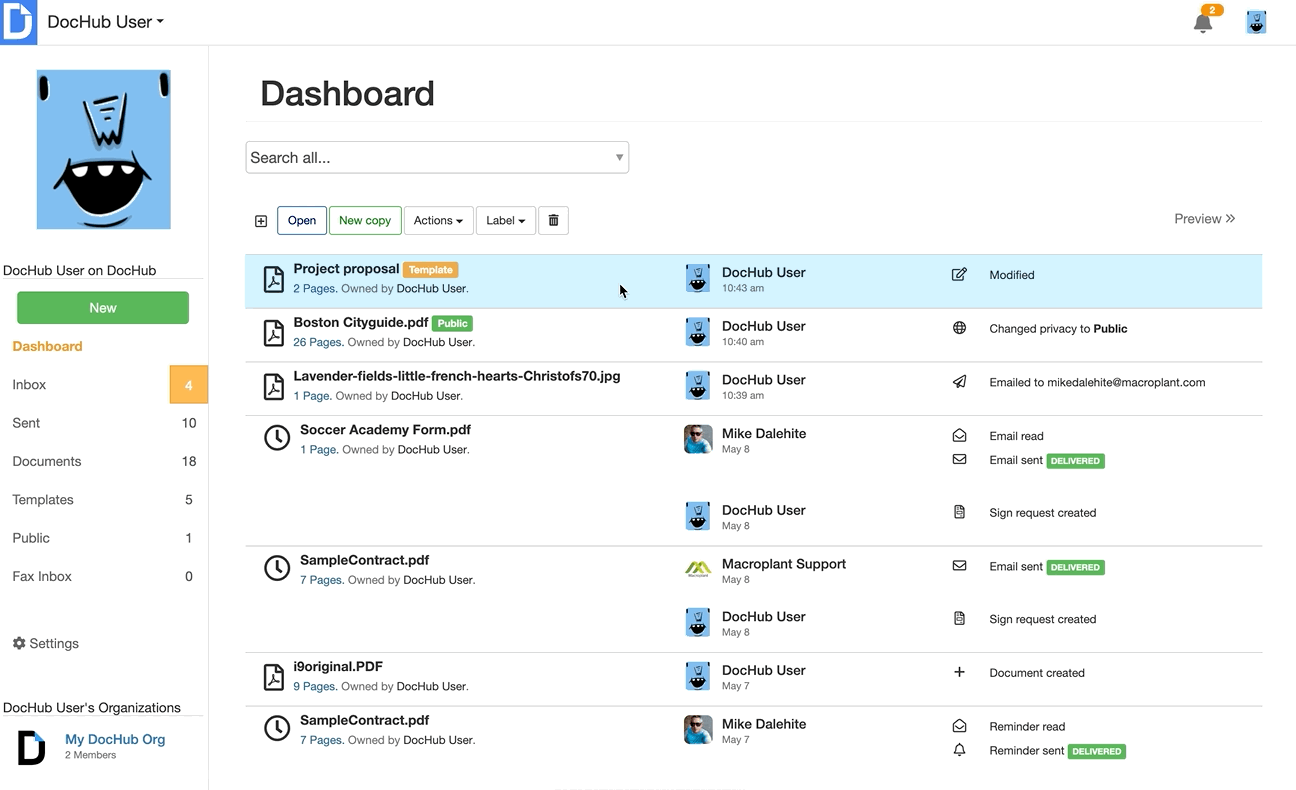 If you are looking for a legal Audit trail for electronically signed documents instead, see: View & download an Audit trail for your e-signed documents .