To view a history of every document you've sent as an email attachment along with the delivery status for each, go to https://dochub.com/settings/email.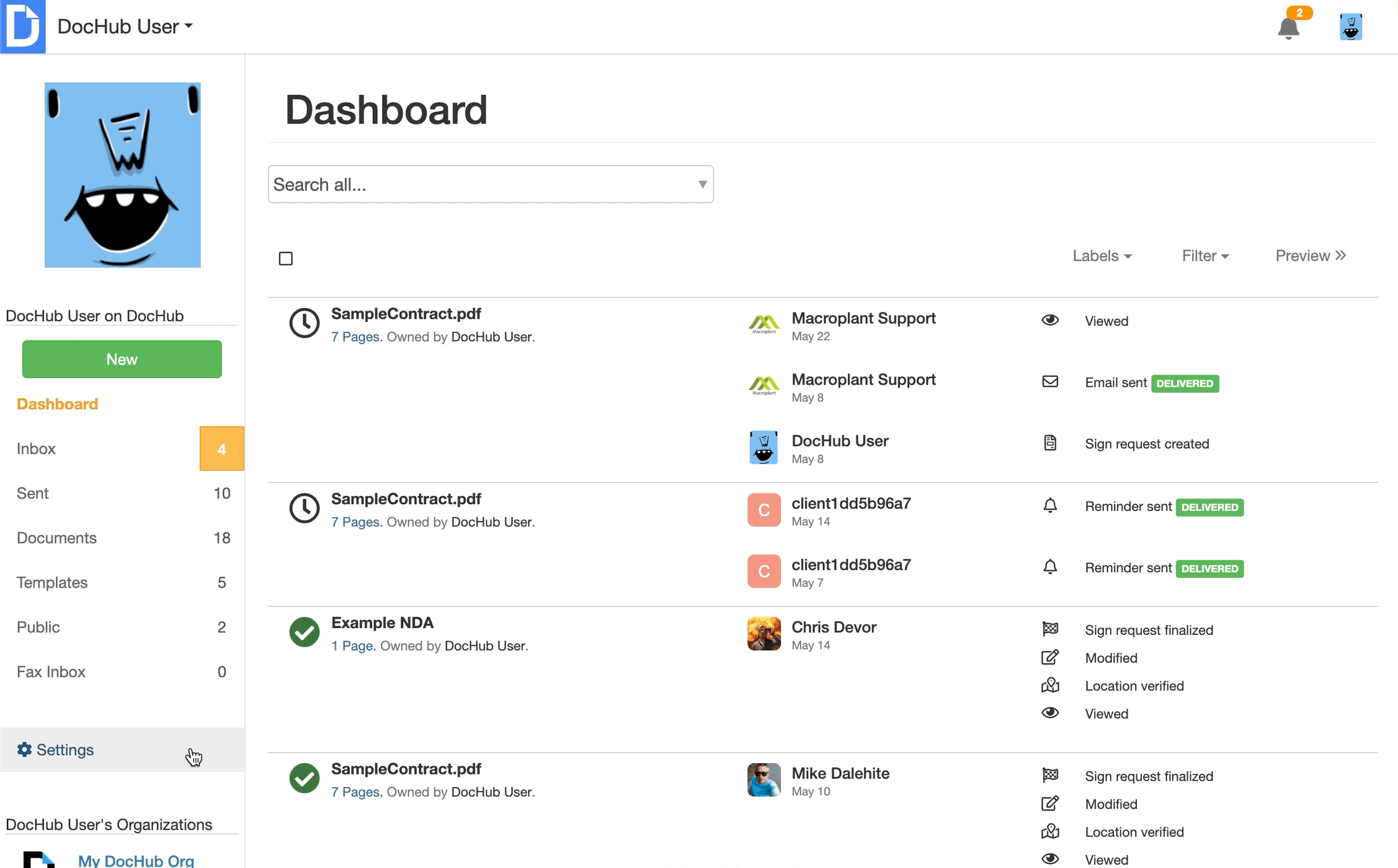 It lists both PDF documents you've sent via no-reply@dochub.com and ones you've chosen to attach to a draft email in your Gmail.
If the Delivery Status column shows

and mentions that it bounced, you should first check to see if the email is misspelled (i.e. you typed it incorrectly). If you do notice a mistake, you can simply resend the document to the correct address.
If you've verified that the recipient's email address was typed correctly, the bounce is going to be due to an issue on the receiving end, and you could try sending a test email to the same address to see if that works or whether you get a bounced email notification as a response.