The error message "Error 400: admin_policy_enforced" is caused by DocHub being installed via "Domain Install" where the permissions of the install have become out of sync. The error message may appear while attempting to authorize DocHub permissions to your google account. Here's how to fix it.
First, you'll need to have an account that has admin access to your domain's Google Admin settings. Once logged in with that account, navigate to:
admin.google.com -> Apps -> Marketplace apps -> DocHub
Then click "Remove App" and remove DocHub from being installed at your domain level. Don't worry, this will not delete any content from your DocHub account.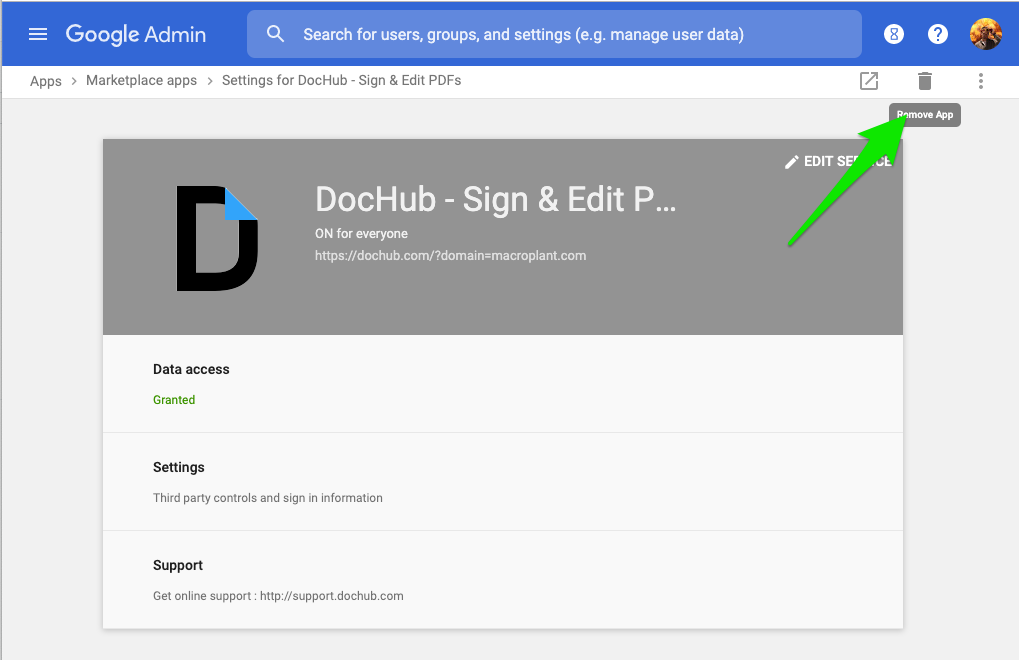 At this point, you can either retry installing DocHub for your entire domain via "Domain Install," or you can do the "Individual Install."
If the error persists after reinstalling DocHub using the "Domain Install" option, then remove DocHub again and use "Individual Install."