DocHub offers the ability to merge documents together, creating one single combined document. This can be useful if you have several documents that you would like to send as a package. Once you merge the documents together, all functionality remains and you can edit the combined document as well as send it for signatures.
You can merge documents into the document currently being edited by using the 'Merge and Insert File...' button at the bottom of the page manager.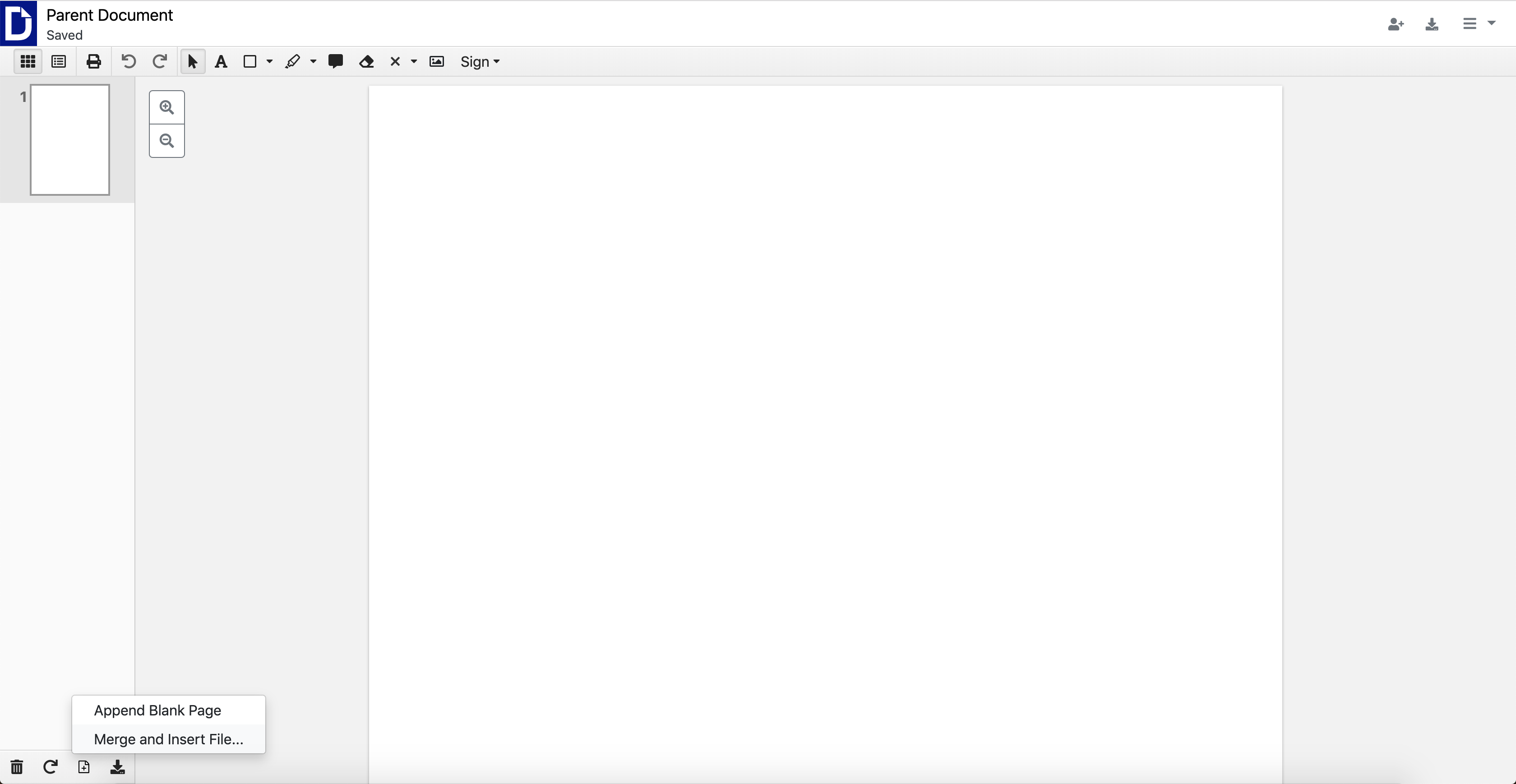 Once clicked, a modal will pop up revealing the option to import a file into the current document, or to select documents from 'Your DocHub'.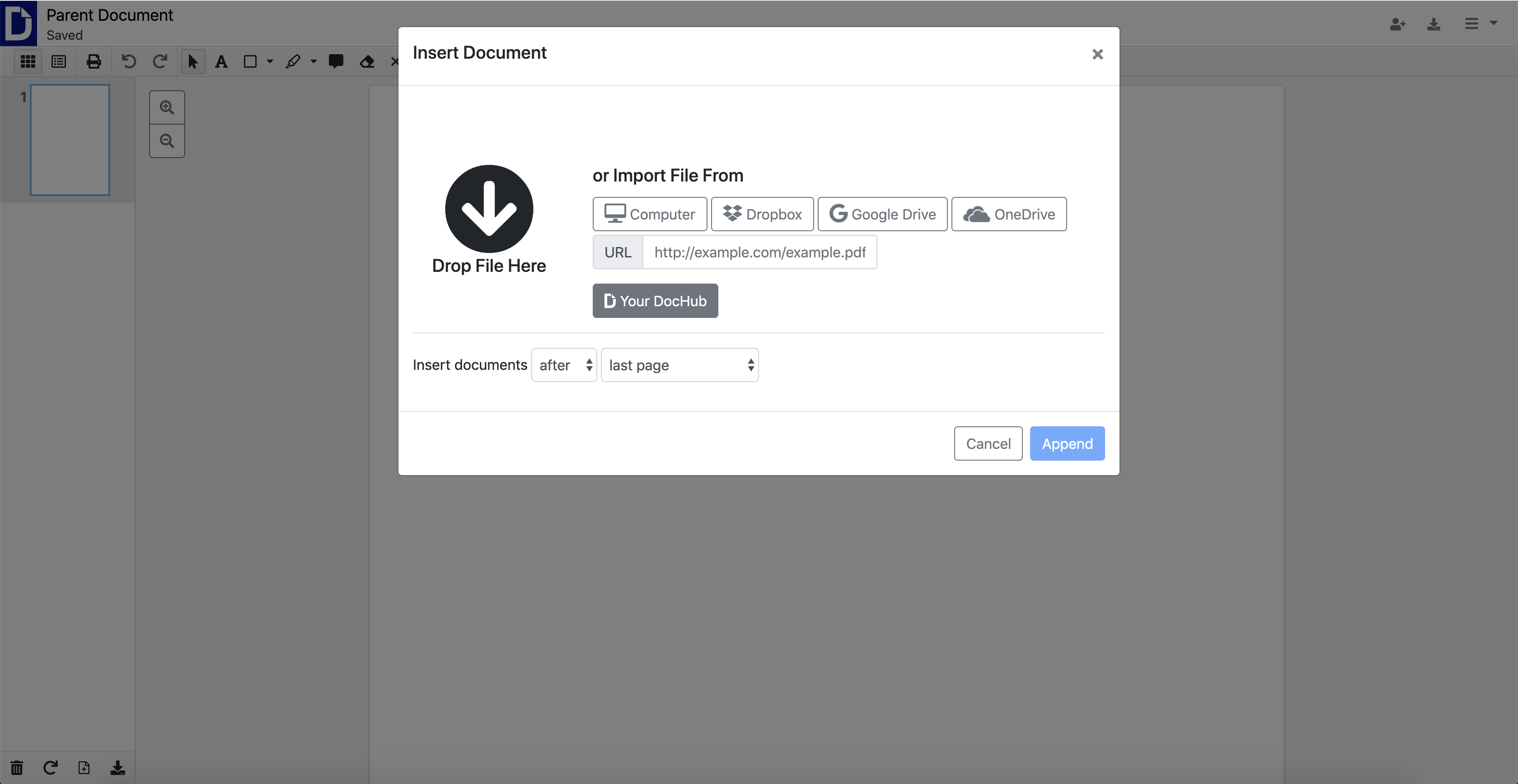 Click on the 'Your DocHub' button and a file selector will appear.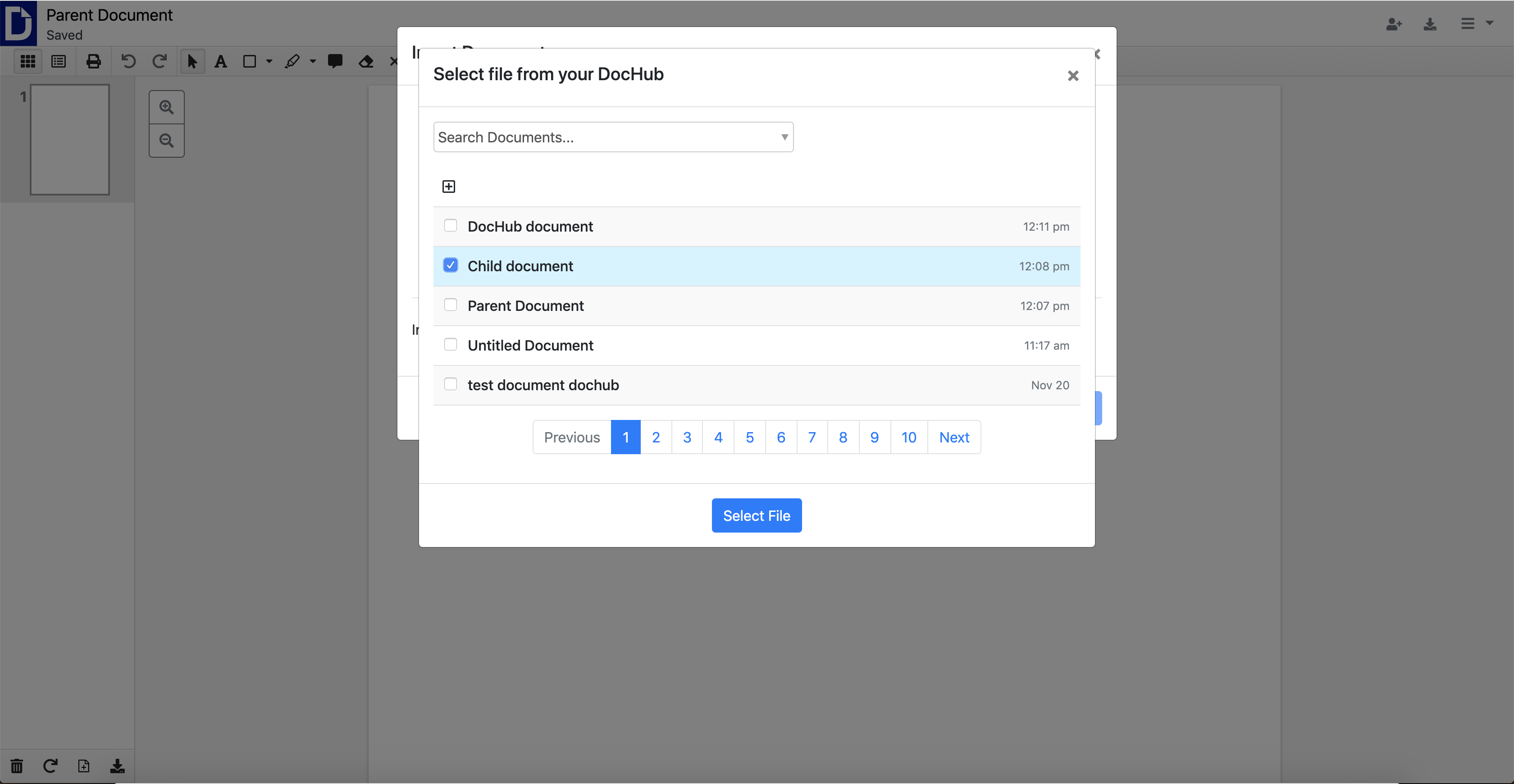 Once you have selected the files you wish to merge into the document you are editing, choose where you would like the documents to be inserted and hit the 'Append' button.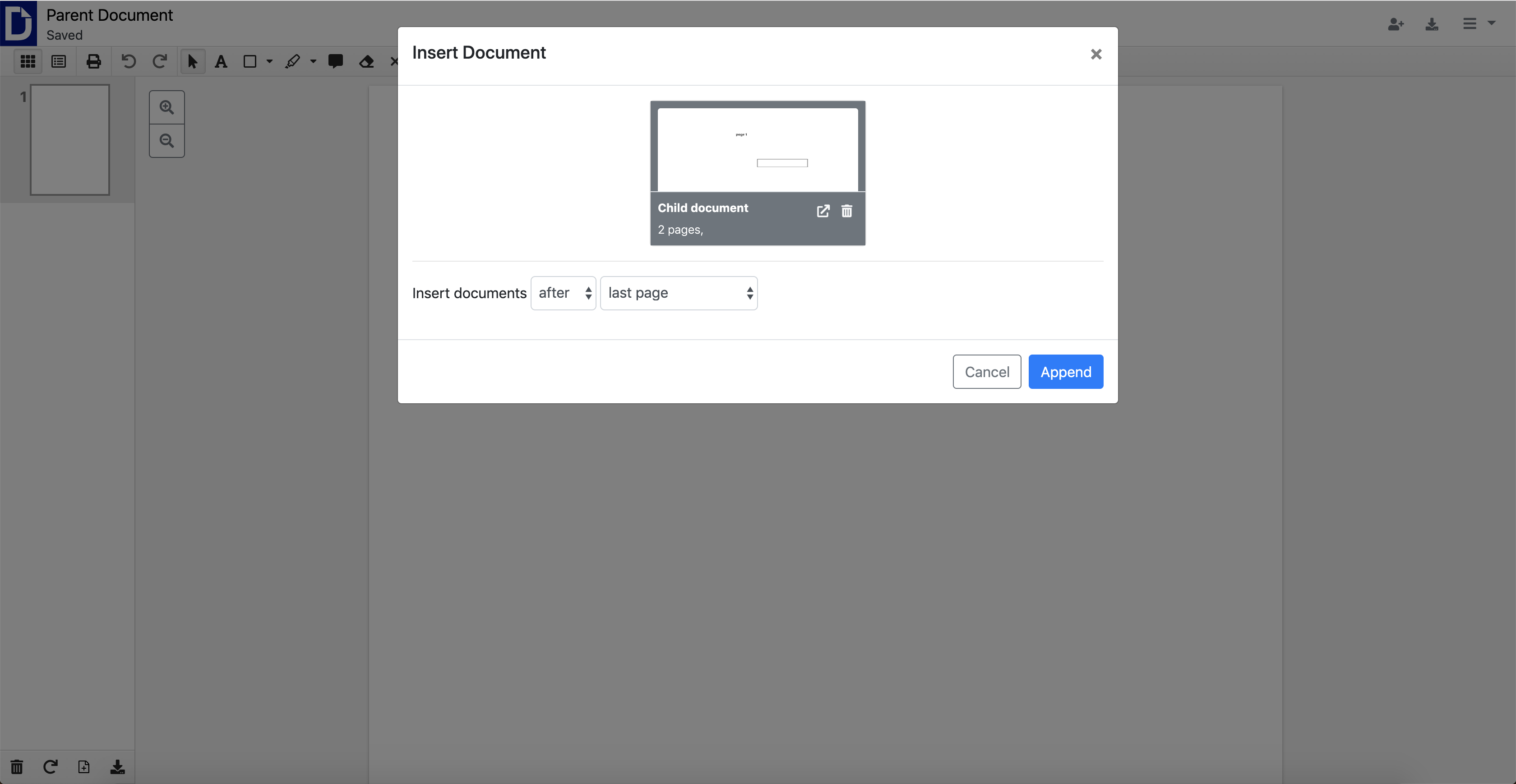 Your documents are now merged together into one single document.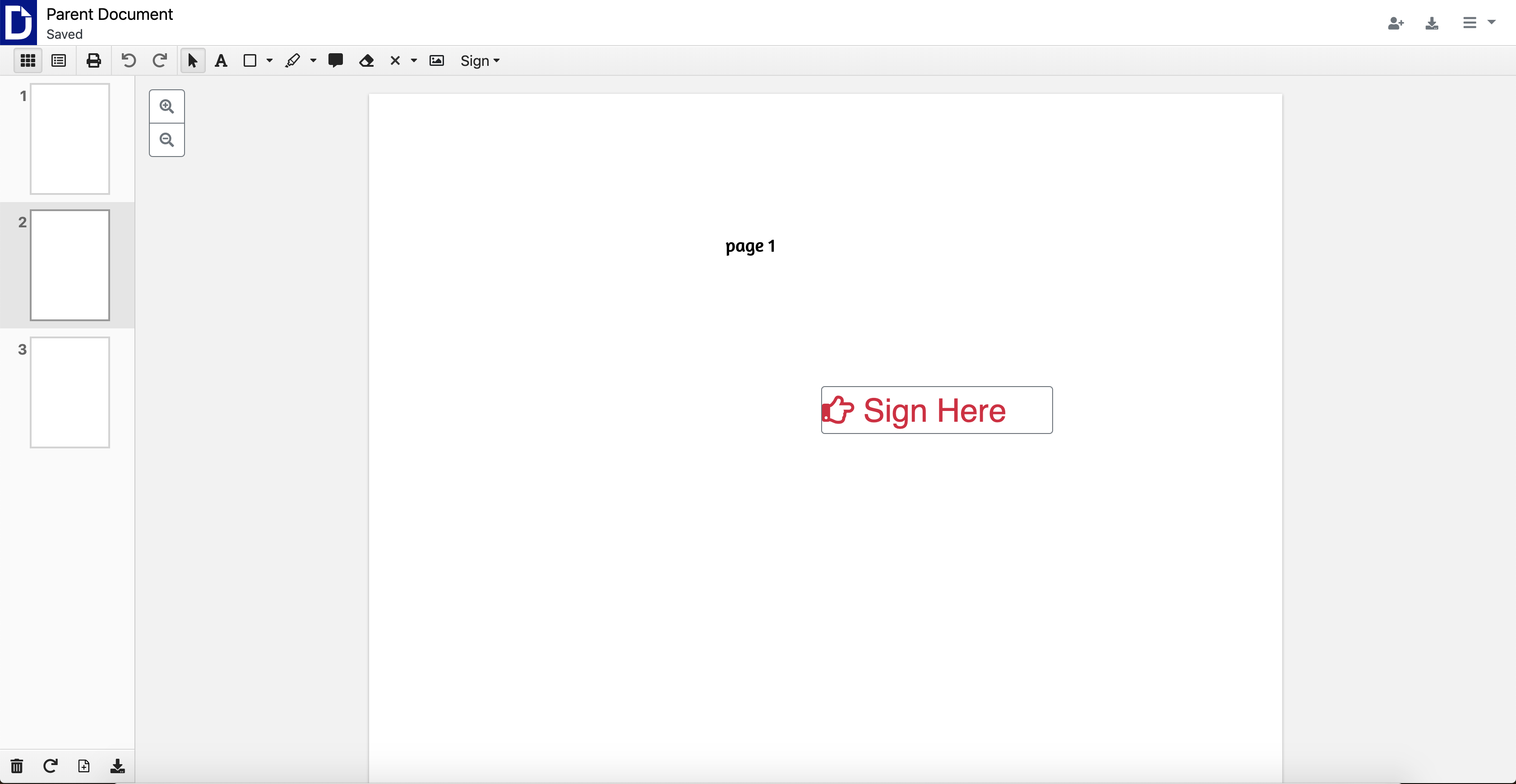 Once finished you can continue using the combined document as you would any other DocHub document. The merge feature is also available for templates.