DocHub offers the ability to add and manage page numbers and labels using the page manager feature. To add page numbers or labels to an existing document, open the page manager and select 'Page numbers & labeling...':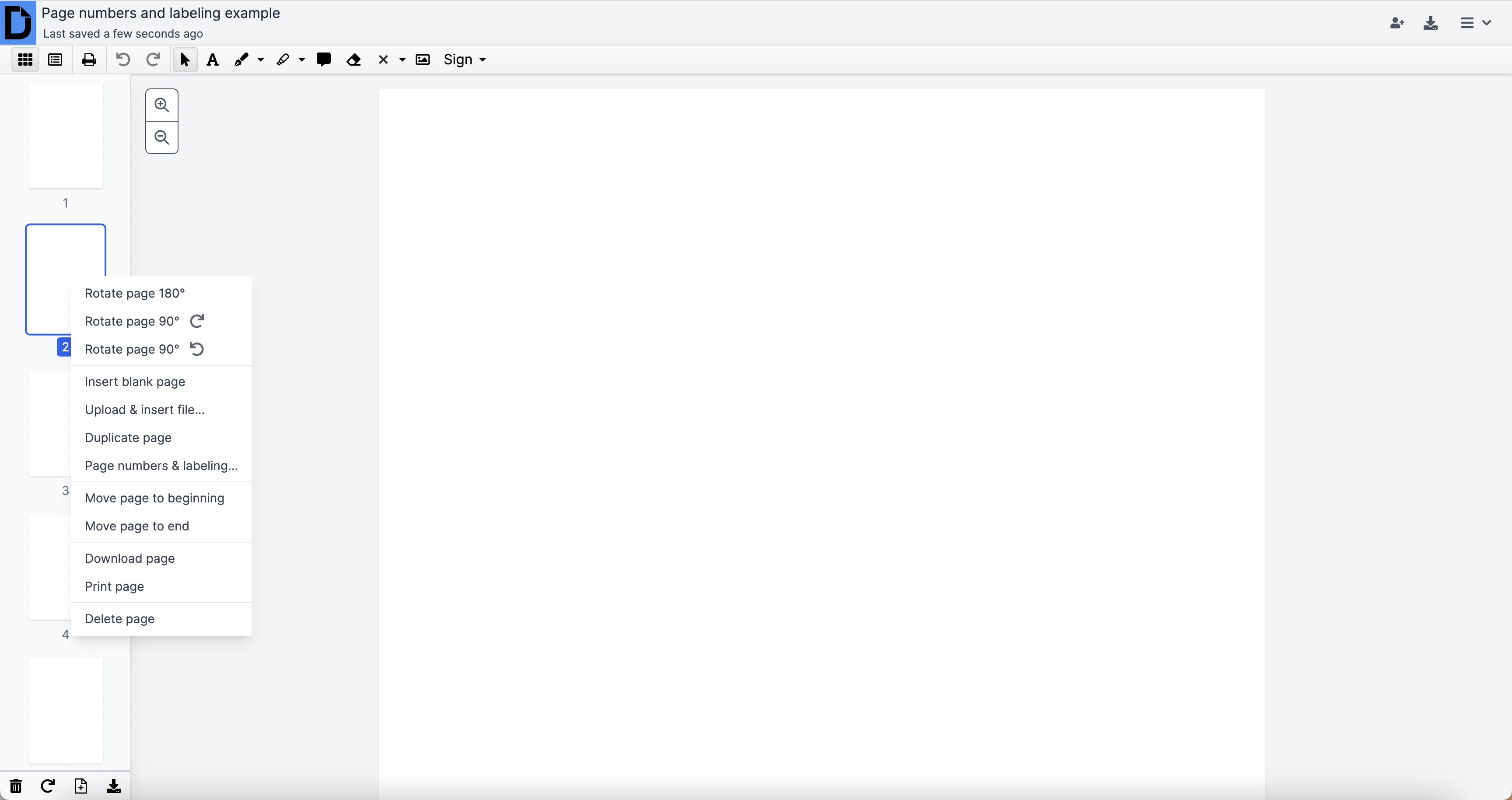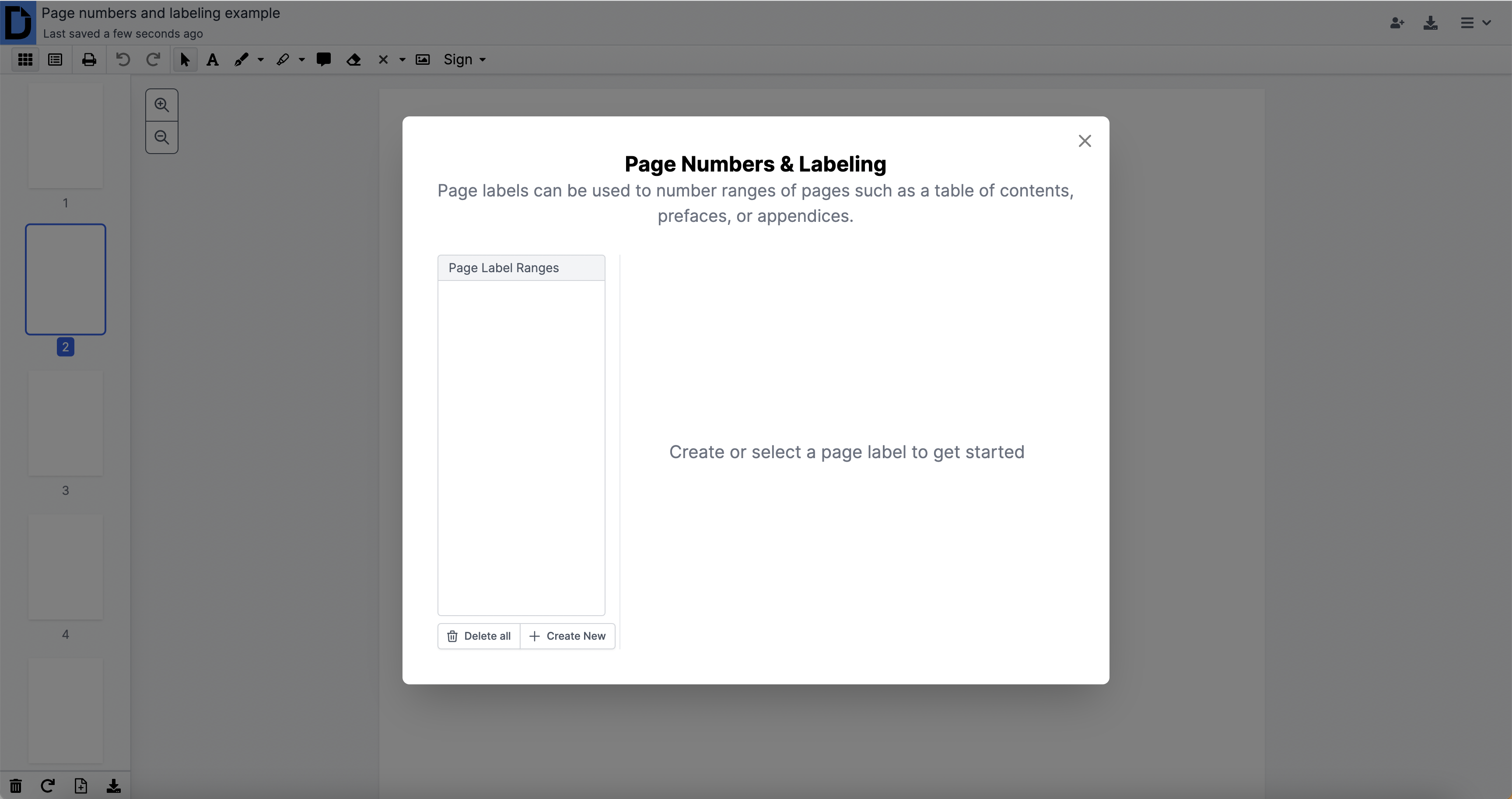 Using the page numbers and labeling modal, you can select the start page, define the prefix, select the label format, and set a value to start counting from: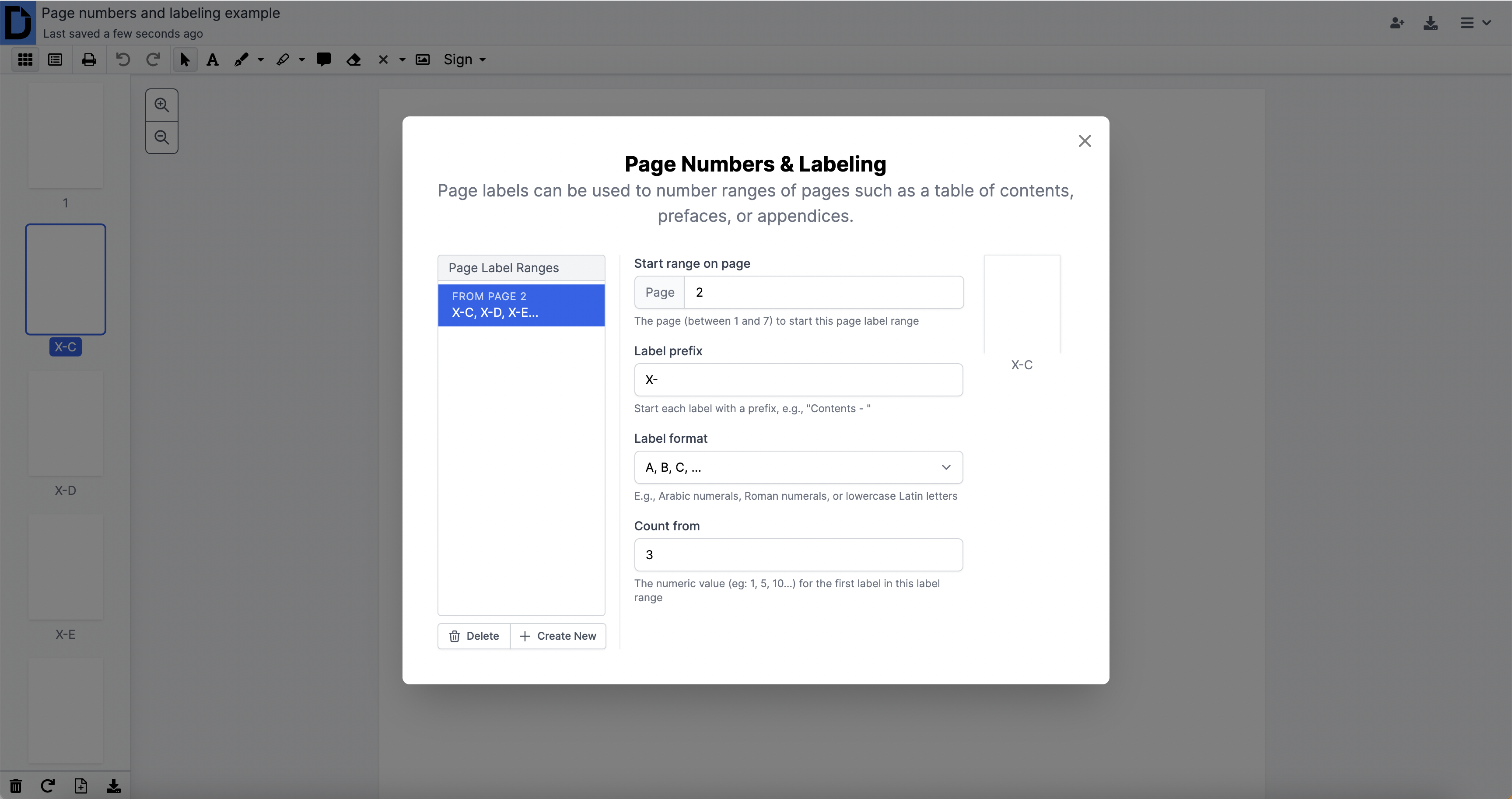 Once exported or downloaded, page numbers created in DocHub will be viewable in other pdf viewers, such as Adobe Acrobat: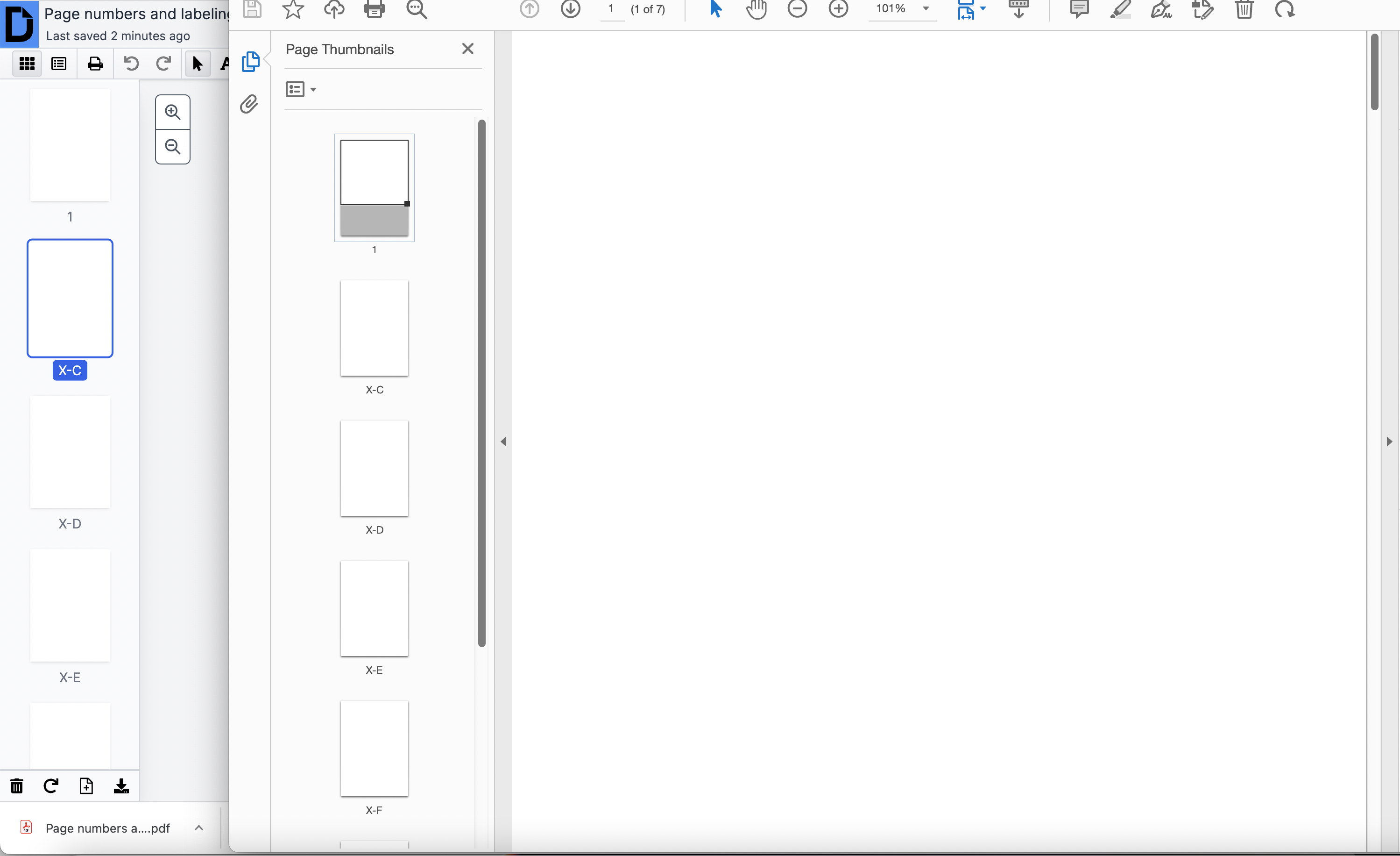 Existing page numbers and labels will be imported when documents are imported into DocHub, after which they can be viewed and edited via the 'Page numbers & labeling...' modal.
For more information on other Page Manager tools, see Reorder, rotate, remove & add pages using the Page Controls panel.